A Tribe Called Red
Contact
A Tribe Called Red is a collective formed by three Native djs from Ottawa, the two-time Canadian DMC Champion - DJ Shub, DJ NDN and Bear Witness. They have created a signature style known as PowWow Step, a mix of traditional Aboriginal pow-wow drumming and vocals with modern powerful Electronic and Club music.
A Tribe Called Red have also blown people away with their amazing music videos which are re-appropriating popular culture stereotypical imagery of Native Culture by flipping around symbols. They are really supported by the community, especially the youth, and for many represents the brilliance of Aboriginal renaissance and Urban Native people. Onstage, they are doing live mixes of their own tracks, while their live VJing completes the performance.
Their party mixes are eclectic, smart and will always get the audience going. 200+ Canadian journalists selected their self-released album (out March 27th 2012) as one of the 40 best Canadian albums of the year for the Polaris Prize (Canadian response to the Mercury prize). The album was given out and was downloaded more than 10 000 times. They headlined big events like Winnipeg's Aboriginal Music Week, Winnipeg Jazz Festival, the New Forms Festival, ImagiNative or Presence Autochtone.
They received some great press coverage in the National Post, Gozamos, MTV Iggy, Mad Decent and were on the cover of both Montreal's weekly and Ottawa's.
They received accolades by Diplo and many other trendsetters, even FBi, the coolest radio station in Australia, put them as album of the week!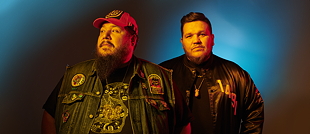 playlists=2156207