Manu Grace
Contact
South African songwriter, multi-instrumentalist and vocalist Manu Grace is one of the most striking acts to emerge from the South African alternative music scene. Her sound can be described as 'Sensitive Pop' -- unguarded and groovy; appealing to both heart and feet alike.
Raised in a creative family, and sheltered from the distractions of technological advancements, Manu grew up with plenty of room for her imagination to thrive. For as long as she can remember, music has been her primary interest (fairies and surfing may have taken the lead from time to time, but the focus remained the same). Having always had a piano in the house, Manu begged and begged for lessons until her hands were finally deemed big enough. She later picked up guitar and bass, using her precious screen-time to print guitar tabs off of the Internet.
At 15, she wrote her first full composition the day her baby brother came home from the hospital. "It was a sweet tribute to the new little pipsqueak". From there, song-writing became second nature and although she was shy in regular life, she had an innate drive to get on stage at any possible opportunity. "It's weird how you can be so drawn to something with such a deep sense of knowing".
Much to her mother's horror, she joined a band during her final high school exams. The Aztec Sapphire was short-lived but blew up in the Cape Town scene. "I learned so much about my craft from that experience -- I learned about arrangement, recording, and gear in general. Aztec quite literally altered my world. I was really ill at the time and there was something redeeming about having this new focus… It also made me itchy to sing. As much as I loved being in the band, I was just playing keys. I wanted more and more to be singing, and to be playing my songs."
Manu Grace went on to do a stint at UCT Music School, where she studied piano and learned the basics of music production. During her time at uni, Manu tried on a few bands, settling only when she connected with Ross Dorkin and Robin Brink (of Beatenberg). They invited her to visit their Muizenberg studio one day and she played them one of her songs -- they've been working together ever since. They worked with Manu on her debut EP, June, which placed her as Apple Music South Africa's 'Favourite New Artist' in 2019 and earned her two SAMA (South African Music Awards) nominations in 2020 – 'Female Artist of the Year' and 'Best Alternative Music Album'.
Manu played a handful of shows with Ross and Rob in Cape Town before they dispersed all over the globe. Determined to keep the momentum going, she worked her way from Italy to London to Berlin (doing all sorts of odd jobs along the way) to record her sophomore EP, No Room for Error. This EP reflects Manu's inner and outer world over the course of an eventful couple of months of love, loss and visa runs. It trails her travels chronologically and the project reads like a story. No Room for Error is a bold unlocking of freedom and femininity -- unabashed about desire; vulnerable and fierce. "I approached the process with a sense of freedom and fearlessness -- no idea was ever too wild, and I really love working like that."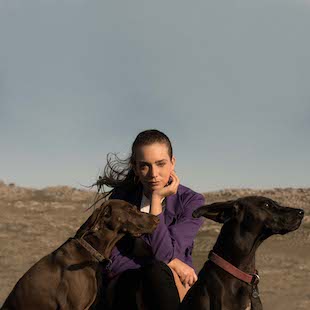 | | | | |
| --- | --- | --- | --- |
| Jan | Feb | Mar | Apr |
| May | Jun | Jul | Aug |
| Sep | Oct | Nov | Dec |