spill tab
Contact
The Los Angeles based, French-Korean artist spill tab releases her 4-track debut EP Oatmilk today HERE. The 4th song "Name" HERE is co-produced with marinelli and sung in English this time around. The accompanying music video HERE, which shows spill tab (Claire Chicha - pronounced Shee-Shah) frolicking around in Los Angeles, was shot by her frequent collaborator Axel Kabundji (REI AMI, Mykey). PAPER Magazine premieres it HERE, saying "Her infectious energy makes you want to shed any lover, too."
spill tab about "Name": "I was having a really weird day with my significant other on the day I made "Name". I was feeling confused and insecure around this person that I liked and that made me want to blame all our problems on him. The idea of giving back a first name is a reference to all the little endearing nicknames you give to someone you're dating in exchange for their real name, and when the relationship ends you basically have to trade those back in for their first name. So being the one to give back his first name basically means being the one to call it quits."
The bilingual alt pop artist teamed up with principal collaborator marinelli on the gorgeous, enchanting piece of textured electronic pop "Santé", just as they did on acclaimed earlier singles; her break out single "Calvaire" is a dreamy pop song with R&B and electronic sensibilities and her second track is the mellow "Cotton Candy".
spill tab about her debut EP Oatmilk: "This EP emcompasses my entire year of 2020, it's every spill tab song that has come out in the past 12 months, plus a new one that I co-produced with the homie marinelli, my main collaborator. I decided to name it Oatmilk 'cause I am so goddamn lactose intolerant, so my lifeblood during quarantine has been Oatly and Chobani oat milk. I live on that shit, I've probably been going through like 3 gallons a week."
spill tab quickly became Spotify's Lorem cover artist with songs streaming over 3 million times and a fun fact about Claire is that she toured with Gus Dapperton as the mighty merch manager.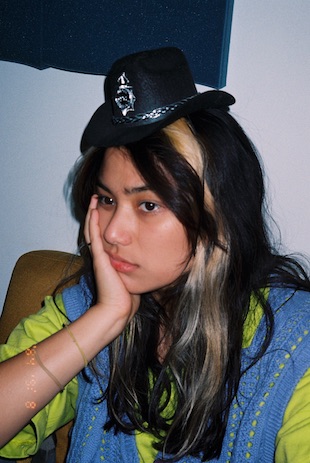 20 Jan, 2021

Blu DeTiger, Joesef, KennyHoopla, Michelle and spill tab are included the in Ones to Watch Top 21 Artists to Watch in 2021.

Full article here: https://bit.ly/3qE3lWk