Sute Iwar
Contact
Suté Iwar is a talented Nigerian singer-songwriter and record producer, born on November 14th, 1992. His passion for music and performing began at an early age when his father enrolled him in piano lessons at the Muson Centre in Lagos, Nigeria. He quickly developed a love for African rhythms and other musical genres, which ultimately influenced his unique style of music known as Afro-Fusion.
By the age of 12, Suté had already started training as a saxophonist, which led to him playing in his high school band and orchestra. He also began experimenting with audio recording software such as Audacity and digital audio workspaces like Fruity Loops to produce music and record himself. This experimentation resulted in him recording his first amateur mixtape at the age of 15 while he was in his final year of high school.
After completing high school, Suté pursued further education in multimedia at Maynooth University in Ireland. He also studied for a diploma in Audio Production from the School of Audio Engineering in New York (SAE). These qualifications furthered his skills and knowledge in the music industry, preparing him for a successful career.
Suté released his first mixtape, Jelí, in 2014 and has since been an influential artist in the Nigerian music space. His second mixtape, Visions, was released in 2015 and included the sleeper hit Mainland Cruise, which gained him some mainstream attention in Nigeria.
In August 2019, Suté released his project, Paradise, followed by the COLORS EP in September 2020. He continued his musical journey with the release of his second album, 199X, in June 2021. His upcoming debut album, ULTRALIGHT, is set to release on April 21st, 2023, and promises to be a 15-track opus, taking in afro-fusion, alté, and hip hop. The album features a star-studded list of artists from West Africa and the UK, including WurlD, Tim Lyre, Lex Amor, Kadiata, Raytheboffin, Tay Iwar, Shalom Dubas, Ogranya, Naya Akanji, Efe Oraka, and Twelve XII.
Suté Iwar's music has gained him critical acclaim and a loyal fan base in Nigeria and around the world. He continues to break new ground with his innovative style of music, showcasing his talents as both a musician and a record producer.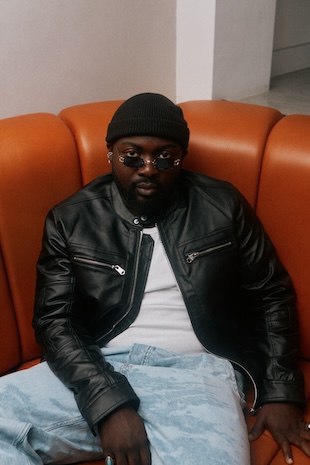 | | | | |
| --- | --- | --- | --- |
| Jan | Feb | Mar | Apr |
| May | Jun | Jul | Aug |
| Sep | Oct | Nov | Dec |