We Want You To Dance
Contact
'Do You?' Is the debut release from 'We Want You To Dance' - Friday Night never ends, tales of Bethany… Bethany (21) is the brainchild behind the project, hailing from Hertfordshire. She has been making music in her bedroom for this project over the last 2 years and has 15 songs ready to go.
Drawing from influences : Basement Jaxx, Eurhythmics, Everything But The Girl, SZA and Kanye West - We Want You To Dance aims to celebrate the challenges of being young in an inquisitive manner.
'Do You?' Serves as the first single, it was written late at night, it ponders commitment and long term relationships. The Italio Disco undertones complement the mild melancholy and hint of fear/tinge of desperation. The song is broken up by a brief mid section that nods to 80s indie pop era in an unexpected but satisfying turn.
A plethora of music is due to follow telling tales of all night adventures, the regret of the morning after and everything in-between.
We Want You To Dance are ready, are you?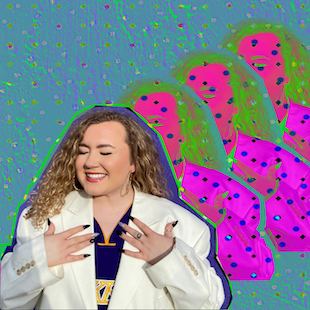 | | | | |
| --- | --- | --- | --- |
| Jan | Feb | Mar | Apr |
| May | Jun | Jul | Aug |
| Sep | Oct | Nov | Dec |