Charlie Tee
Contact
DJ, broadcaster, journalist and deeply proud music nerd: Charlie Tee represents everything that's special and vital about the new wave of inclusive energy exploding in dance music culture right now.
Celebrating some of the most fundamental foundations of electronic music and its power to smash down boundaries, but doing it with an upfront, future-focused twist; award-winning Charlie might be BBC Radio 1's first ever full-time female drum & bass specialist… But her roots, influences and collection runs super deep across all sounds and styles.
Joining dots between genres for many years in many ways, from her years as a prominent voice on the Kiss network to her current role at the forefront of one of the world's biggest platforms, Charlie Tee's years of studying, grafting and honing her skills have rightfully led her to the very forefront of this rave new world as a key voice of the next generation.
Be it on her radio shows, her Unitee events, her label Total Music or her DJ sets, Charlie has consistently represented, encouraged and empowered new talent, championing early and breakthrough releases from the now renowned likes of Bou, Nia Archives, A Little Sound, Ewan McVicar, and Venbee to name but a few.
Every bit as creative and forward-thinking as the artists and culture she amplifies, Charlie's editorial concepts and interviews bring out the best in her guests. She's also studied music production… Not just to make beats herself, but to also understand the magic of sonics and be able to interview artists with more understanding and empathy. This is how deep Charlie's passion as a professional music journalist goes.
It's a passion and professionalism that can be felt in everything Charlie puts into the world. From her ever-intensifying schedule of high-profile DJ sets to her hot-ticket Unitee parties and everything in between, Charlie continues to create space for the new wave with unapologetic enthusiasm and a firm belief that this culture is for everyone. And what's even more exciting is that she's only just warming up.
Written by: Dave Columbo Jenkins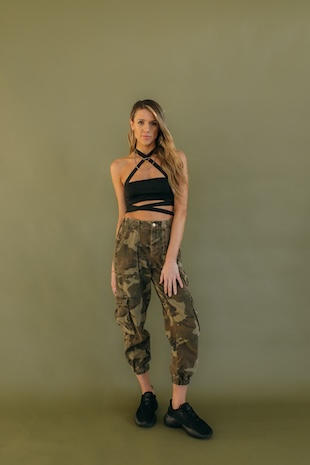 | | | | |
| --- | --- | --- | --- |
| Jan | Feb | Mar | Apr |
| May | Jun | Jul | Aug |
| Sep | Oct | Nov | Dec |