Dapz On The Map
Contact
Birmingham born, multi-talented artist, Dapz OTM is more than your average Grime MC. He has a philosophy towards his art that moves the listener and has gained him the respect of fans, artists and media alike. He sings, raps and eloquently raises topics that other MCs fear to speak.
Since starting his music career back in 2009, Dapz OTM is now an integral part of the next generation of Grime MCs/Singers. He grew up listening to everything from Dancehall, Jungle & Garage to the new sounds of underground Grime & Rap. He combines all of these influences into his own neo-soulful sound, which he developed in the studio with the guidance of mentor/producer DJ Apostle.
Dapz OTM's songs touch on various issues, both personal and political and he often talks of the struggle he's faced as an aspiring artist attempting to balance being both a father and a musician.
Soft-spoken yet intense in his passion for words and music, Dapz is a commanding presence well beyond his years, so it is no surprise that he has won over audiences around the UK.
Dapz OTM has had a steady rise up the ranks in the urban UK music scene with including national radio play with his music being playlisted on BBC Radio 1xtra, and other specialist stations such as Rinse FM.
He made his debut appearance in the festival scene performing at the Great Escape Festival, before going on to do other major festivals.
Dapz supported the likes of Kano and Skepta on tour before going on to selling out his 1st headline show at the O2 Academy Birmingham.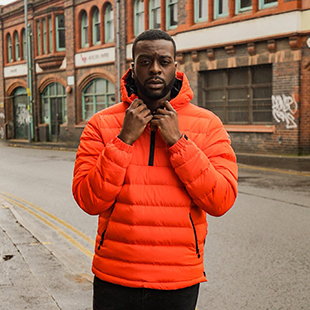 06 Dec, 2018

FACT Magazine's list of the 'Best UK Rap of 2018', includes releases by Primary Talent International artists:

...Dapz On The Map
...Awate
...Dizzee Rascal!
...Jelani Blackman
...Aitch

www.factmag.com/2018/12/05/best-uk-rap-2018