Foxygen
Contact
Foxygen and Star Power is the Los Angeles songwriting duo of 24-year-olds Sam France and Jonathan Rado. In May 2011, France and Rado nervously handed off a CD-R of this homemade mini-opus 'Take the Kids Off Broadway' (Jagjaguwar, 2012) to producer and visionary Richard Swift after his performance in a Lower East Side club. The duo, who had just mixed and burned the disc that very night, had been devotees of Swift's outsider-pop oeuvre since high school, when they first began recording their own pubescent forays into oddball rock n' roll (At least a dozen records were finished before they graduated high school).
Foxygen left the venue that night unsure whether Swift would truly listen or sling the disc into a dumpster on his way out. You're reading this right now because Swift did listen. In fact, he fucking flipped for Foxygen's bugged out, esoteric majesty and called upon them immediately to say as much.
Eight months later, Foxygen was holed up for a week-long recording session at Swift's neo-legendary National Freedom studio, creating what became their breakthrough, 'We Are the 21st Century Ambassadors of Peace & Magic' (Jagjaguwar, 2013), a precocious and cocksure joyride across California psychedelia.
2013 saw the mercurial success of '21st Century', and with it, heightened demands for tour planning, added press days, demands on resources, the sacrifice of personal relationships, and the indefinite delay... of recording plans. The quick-fire success made for an altogether turbulent 2013 for the band. Foxygen's always captivating live performances shifted from eruptive to sometimes frightening - and then, just put on ice altogether. But at the close of 2013, France and Rado found secret sanctuary in their new studio, Dream Star, and holing up in some of LA's most famous hotels for more recording. Writing music together is what their friendship has always thrived upon. At Dream Star in the northernmost passage of LA's valley, they reformed as a punk band called Star Power. And the result, the svelte, 82-minute '...And Star Power', is a morphing, splice-and-paste journey through soft rock indulgences, psych-ward folk, cartoon fantasia, D&D doomrock, and paranoid bathroom rompers. Foxygen, now expanded into a 9-piece touring machine as Star Power, calls the album "a cinematic, auditory adventure for the speedy freaks, skull krunchers, abductees, and misfits...the radio station you can only hear if you believe."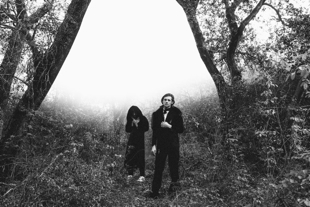 | | | | |
| --- | --- | --- | --- |
| Jan | Feb | Mar | Apr |
| May | Jun | Jul | Aug |
| Sep | Oct | Nov | Dec |