George Taylor
Contact
George Taylor calls on the unmatched emotion of Jeff Buckley, a deep appreciation for English forbears Pink Floyd and powerhouse vocalists like Janis Joplin, Otis Redding and Peter Green. It's this rich listening history that's informed George's sound that first began to stir up a buzz in 2016. With major support from Spotify, his first single 'Give It Up' amassed over 2 million streams in under six months. Following this initial success, Taylor signed a publishing deal with Warner/Chappell.
In 2017, George introduced a string of new music to the world, which garnered more attention from streaming partners and earned him spots on notable playlists such as 'New Music Friday' (Spotify), 'New Noise' (Spotify), 'Hanging Out & Relaxing' (Spotify), 'Best of the Week' (Apple Music) and support from Zane Lowe.
George just released his new single 'Come Follow Me Down' with an official music video, which is his strongest effort to date. The FADER described 'Come Follow Me Down' as "gothic rock to drag you down." Of the heavy lyrical content of the song, which accompanies the haunting, dystopian-like video which features dark and looming characters and situations that could have easily been lifted from the pages of a Margaret Atwood novel, "It's not a wishing of darkness upon someone else," George says, "but more of a desperate search for understanding. It's a love song that calls on that person to feel what you feel in order to understand why you are who you are."
Now, vivid storytelling coupled with a singular, soulful voice and more music on the way make George an artist to watch in 2018.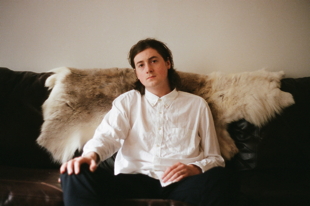 17 May, 2018

The Great Escape festival will take place at multiple venues across Brighton, from Thursday 17th to Saturday 19th May, and a great many Primary Talent International artists will be taking part.

Thursday 17th May
...Girlhood
...Jack River
...Malena Zavala
...Ginger Snaps
...S4U
...Nia Wyn
...Denzel Himself
...George Taylor
...Sorry
...Pale Waves
...Rocks Foe
...FREAK
...George Glew
...Benny Mails
...Husky Loops
...TOUTS
...Amaroun
...EERA
...Joy Crookes
...Bad Gyal
...The Night Cafe
...Now, Now
...Gaffa Tape Sandy
...King Nun
...ABQ
...Puma Blue
...Makola
...Yellow Days

For further information, consult The Great Escape website.

12 May, 2018

George Taylor shares a new video for the track 'Come Follow Me Down' in The Fader.

www.thefader.com/2018/05/11/george-taylor-come-follow-me-down