Modestep
Contact
Modestep is a bass-infused band formed in London. Influenced by the strong presence of both rock and underground bass music in the capital, they created a gap in both the rock and electronic worlds which allowed them to stand out from every other act on the bill. The band took the world by storm in 2011 with their track 'Sunlight' which was an instant chart and radio hit. After nearing 10 years of touring, their live act has taken them to almost every major city on the planet, including headlining to an extraordinary 750,000 strong crowd. Now two albums deep, with over 200 million YouTube views under the belt and an all-new revised and refined line-up, the band look to 2018 to release their most anticipated record yet.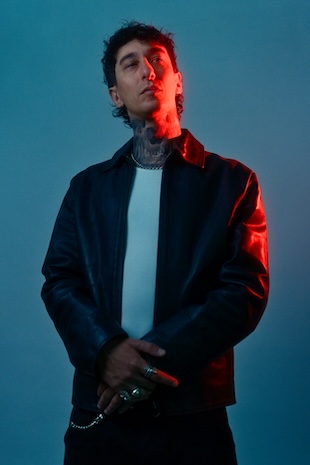 tracks=558930189
18 Jan, 2019

Modestep's new single 'Not IRL' is featured in Run The Trap.

tracks=558930189

16 Oct, 2018

The Amsterdam Dance Event begins tomorrow, and runs until Sunday 21st October & features a whole host of Primary Talent International & Decked Out artists.

...Lenzman
...Ama Lou
...DaM-FunK (Live & DJ)
...Danny L Harle
...WWWater
...Red Axes (Live & DJ)
...Agar Agar
...Uniiqu3
...NGHTMRE
...Hucci
...Brohug
...The Jillionaire
...Noisia
...Boys Noize
...Tchami x Malaa
...Modestep (DJ)
...Mercer
...Gammer
...DJEDJOTRONIC
...A.M.C
...Full Crate
...Julia Govor
...Dave Clarke
...Rodriguez Jr.
...Kittin
...Mind Against
...Hyroglifics
...Halogenix
...Thys (Noisia)
...Kasra
...QZB

10 May, 2018

Modestep share the new video for their single 'Summer' out now on Monstercat.