I AM LEGION
Contact
Collaborations between musicians may not be a totally new idea, but when the heavy-weight skills of two of Europe's premiere acts collide like this, you just have to take a step back and plug yourself in.
Made up of the incisive award-winning production skills of Noisia and the skilful swagger of UK rap crew Foreign Beggars, I AM LEGION's much anticipated self-titled, 16 track debut album, unleashed through Division Recordings / Par Excellence, has confounded and met expectations in equal measure.
It's a special bond between the two crews who have previous history.
Noisia and Foreign Beggars first realised their joint potential after collaborating on the 2009 track 'Contact' that was released on the 'United Colours of Beggatron' album by Foreign Beggars' label Dented Records. This tune blew up dance floors worldwide and set a precedent for where I AM LEGION is today. Its 8.5 million plays on YouTube opened up a worldwide fan base wanting more, and leaving the artists realising that they can do it alone.
Working on further material post-'Contact' and its otherworldly cousin tunes 'Shellshock' and 'Soul Purge', both crews decided to fully release themselves from trying to format anything to fit in with industry norms.
I AM LEGION nods to rap's erstwhile forays into electronica, absorbing elements of its present whilst laying out a reassuringly disturbed vision of what's to come.
With a European tour under their belts, Stereosonic in Australian around the corner, and a US tour in the pipeline, the live show has quickly gathered momentum and will continue to do so through the 2014 festival season.
I AM LEGION is:
Orifice Vulgatron
Nik Roos
Metropolis
Thijs de Vlieger
Martijn van Sonderen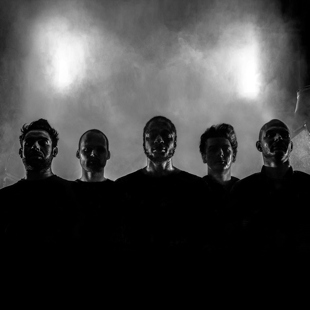 | | | | |
| --- | --- | --- | --- |
| Jan | Feb | Mar | Apr |
| May | Jun | Jul | Aug |
| Sep | Oct | Nov | Dec |