Ashbeck
Contact
Born at the turn of the Millenium in North West London, Ashbeck's love for music started as young as 9 when he started learning to play the drums. Citing J Dilla, Outkast, MF DOOM, Freddie Gibbs and Jay Critch as early influences, a shared love for hip hop pushed him to start writing and recording music at aged 16 with his go to producer and frequent collaborator El Londo.
Ashbeck honed his skills as a musician through consistent Soundcloud drops, and continued to flesh out his brand through slick aesthetics on Instagram, crafted by a natural affinity to streetwear that has become synonymous with Ashbeck's brand. Ashbeck has developed a sound that blends the grit of East coast hip hop with the chilled-ness of west coast rap, whilst still sounding authentically London. The cult like fan base that he's building can't be understated; something that Ashbeck proudly acknowledges. When speaking about his biggest achievement to date - "building a solid fan base who genuinely fuck with my music and want to see me succeed. That isn't an easy thing to do."
Quitting his retail job at the end of 2022 to focus fully on his music and go on his first tour, the skill of live performance makes him stand out from his rapper peers. "I love performing because it's where you see the fruits of your labour. People going crazy to your songs and screaming the lyrics back is one of the best feelings."
Having amassed millions of streams independently, and recognition from blogs like Complex as a rapper to watch for '23, Ashbeck looks forward to continuing his journey as a front runner in the new hip hop inspired sound that's emerging in London. Working on finishing the third instalment of their popular mixtape series 'Ashlondo 3', Ashbeck looks forward to touring the project at the end of this year.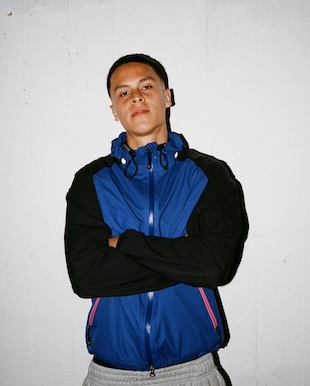 | | | | |
| --- | --- | --- | --- |
| Jan | Feb | Mar | Apr |
| May | Jun | Jul | Aug |
| Sep | Oct | Nov | Dec |