Kara Marni
Contact
Throughout her short career so far, R&B singer-songwriter Kara Marni has always been unapologetically honest. As an artist who wears her heart on her sleeve at all times, Kara's soulful brand of storytelling offers a diary-like window into the drama of her life. Early on her journey, Kara took up a spot at the prestigious BRIT School. However, when her career began to take off she took the bold decision to drop out. "I was doing so many recording sessions that I was basically already doing everything I was studying for," Kara says of her BRIT days. "Being at the school was no longer as useful to me as just doing it."
Once she was out in the music world Kara began recording her 2018 debut EP Love Just Just Ain't Enough and its follow up No Logic, which arrived a year later. No Logic, in particular, showed her growth as a songwriter detailing the arc of a relationship from the honeymoon phase to the messy split. "That EP represents the lack of self-control and losing your mind when you're around a certain person," she says of relatable songs including Caught Up and Lose My Love.
The theme of chaotic emotions continues on new song Young Heart, a collaboration with US rapper Russ. The pair connected via Instagram when he DMed her after falling in love with an acoustic version of her song Lose My Love. Kara was in the studio working on Young Heart, about not learning lessons from previous relationships, and asked if he'd be interested in contributing a verse. "The reason I think the song is special is that it happened so organically," she explains of working with a rapper who rarely contributes guest features. "I'm a big fan and think he's so talented. He brought his swag and extra energy to the song and really brought it to life." As for the song, a melodic and bittersweet post-break-up moment of reflection, she explains: "I'm asking myself why I don't learn the lessons from the shitty situations that life puts you in. I need to listen to the signs and stop ignoring the red flags."
The new material arrives after a breakout year in 2019 in which Kara's music was streamed over 30m times across multiple platforms. She is a mainstay of the major pop and R&B playlists, including Spotify's This Is How We Do and A List: R&B on Apple Music. In 2019 she capped off a busy international festival season by headlining Glastonbury's Pussy Parlure stage before an October headline U.K. and European headline tour culminated in her third sold-out London date. In addition to headline shows, she has also supported Lewis Capaldi, Rita Ora, Raye, and Ray BLK at gigs across Europe. Her music has been featured on Love Island and MTV Push as well as by a wide range of radio stations including Radio 1, Capital Xtra, Rinse, Reprezent and Radio 1Xtra, where Lose My Love spent 5 weeks on the A-list. Naturally, press attention has followed and Kara has been covered by Complex, Pitchfork, Noisey, and Vogue among others.
Kara's songs have always had a self-reflective side to them, inspired by her love of Amy Winehouse and Lauryn Hill classics. It's something she's set to lean into further on her new music, writing from an even more personal place about experiences that go beyond romantic adventures. "I wanted to touch on subjects I'd not written about and push myself," she says of upcoming songs about her mental health and experience of childhood bullying. "The music represents me as a person - it's all over the place but it's reflective and totally honest. I'm very in touch with my feelings, which can be a blessing and a curse."
Being real and truthful is key to the R&B music Kara makes and loves. It's a genre that has often been overlooked in her native U.K. but she's among a wave of artists who are slowly changing that narrative. "It's tough because it has felt like a struggle [for recognition], Kara explains. "In the past few years I've definitely felt a shift." She cites the transatlantic success of Jorja smith and Mahalia among her peers flying the flag for U.K. R&B music. Kara is part of a generation of artists who have found strength in unity rather than opposition. "There's always been a sense of women have an arm around me," she says summing up her feminist stance, "and I make music in the same way, for people who want to feel understood."
TRENCH ''Now, with a sizable stack of music under her belt and the respect of the R&B and soul scenes, the next few years are looking blindingly bright for Kara Marni'
COMPLEX 'Only two EPs in, she's already produced bonafide earworms such as "Opposite" and "Caught Up" …the stars are aligning for Kara
VOGUE '"2019 is the year where we see Kara turning into a full-fledged star as she continues to wow audiences and listeners'
OBSERVER 'The rising R&B artist's latest shimmers with classic, plush production and formidable vocals'
GAL-DEM 'Kara Marni is making waves in the music world with her luxe blend of soulful pop'
WONDERLAND "With mesmerising melodies and Kara's gorgeous vocals, the track blends R&B and soul influences to create a stunning sound that shows how much the young songwriter has progressed this last year'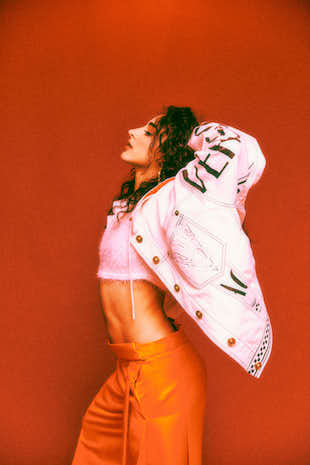 | | | | |
| --- | --- | --- | --- |
| Jan | Feb | Mar | Apr |
| May | Jun | Jul | Aug |
| Sep | Oct | Nov | Dec |