Lizbet Sempa
Contact
Introducing 18 year old Lizbet Sempa.
The south Londoner releases her debut single 'On These Hills' on 16th December via Zap Records.

Based in south London, Lizbet Sempa is a classically-trained pianist and singer-songwriter beyond her 18 years.

Combining pop, jazz and soul, her songs are refreshingly timeless and highly emotional. She is inspired by the passionate honesty of Nina Simone, cathartic lyricism of Cat Power and sophisticated pop of Sade.

She recently caught the attention of Ghostpoet who invited her to join him onstage at his Hackney Empire show.

Since joining Soundcloud early on this year with a few demo tracks she has quickly amassed hundreds of thousands followers.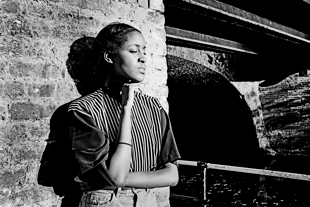 tracks=265869670
02 Aug, 2016

Lizbet Sempa's new single 'Deep Inside', is previewed in Nylon.

tracks=265869670