Thys
Contact
This is Thys (Thijs de Vlieger): DJ, producer and composer from the north of the Netherlands. His DJ sets are a reflection of a two-decade-long musical course. With razor-sharp and unexpected mixing, he seamlessly blends a multitude of bass heavy genres. Creating energetic waves, not afraid to make bold leaps, but never losing sight of the groove.
When producing club music De Vlieger loves to mix up BPMs and moods. His recent "Shoulder To Shoulder" EP is a clear statement of intent in that regard: a love letter to club music and the intuitive feeling of togetherness that loud music in a dark room can unlock for us.
But when writing music in a more "composer" role, the range stretches even wider:
Repeated collaborations with Amon Tobin, a short film for Iris Van Herpen with renowned harpist Lavinia Meijer (Biomimicry), a feature film with Salvador Breed (Mycelia; unreleased at the time of writing), three scores for contemporary dance performances, writing for full symphonic orchestra and classical ensembles, and an album composed for church organ, cello and viola, with the organ recorded by De Vlieger himself (unreleased): Thys will not be tied down to one sound or genre.
As a member of widely recognised electronic music trio Noisia, Thys has toured the world for decades, has collaborated with and remixed a range of top tier artists like The Prodigy and Skrillex, and scored for AAA videogames such as DMC: Devil May Cry and Motorstorm: Apocalypse.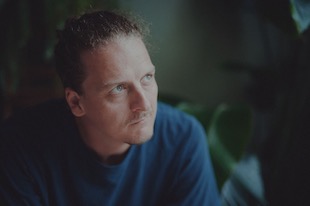 | | | | |
| --- | --- | --- | --- |
| Jan | Feb | Mar | Apr |
| May | Jun | Jul | Aug |
| Sep | Oct | Nov | Dec |