Unloved
Contact
Unloved are David Holmes, Keefus Ciancia, and vocalist Jade Vincent, the musical project that evolved out of a late-night Hollywood bar in 2015.
Following their 2016 debut album 'Guilty Of Love' the band announced their second album 'Heartbreak' of which the eponymous lead single was playlisted on BBC6 music. A wealth of tracks from both records are featured in the soundtrack the band compiled for award winning BBC series 'Killing Eve'. At the close of 2018 the band played five sold out nights with Étienne Daho at Olympia in Paris and two sold out headline shows at Hoxton Hall in London. The new album 'Heartbreak' is due for release on 1 February 2019 on Heavenly Recordings.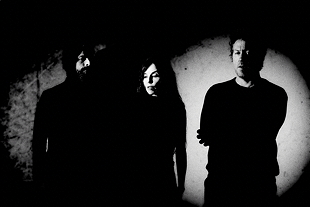 12 Mar, 2019

Unloved discuss their involvement with the 'Killing Eve' soundtrack on BBC Radio 6 Music.

27 Feb, 2019

Unloved will tour the UK & Ireland during May 2019.