Alfie Templeman
Contact
15 year-old Bedfordshire songwriter and multi-instrumentalist Alfie Templeman is sharing his debut single 'Like An Animal'. Templeman grew up in the tiny village of Carlton, where he still lives with his parents, and recorded 'Like An Animal' entirely in his bedroom out of school hours.
The single is taken from Templeman's debut EP - also 'Like An Animal' - which is being released on revered independent label Chess Club: home to MØ and Sundara Karma and renowned for early releases from Wolf Alice, Jungle, and Mumford & Sons.
Explaining the meaning behind 'Like An Animal's down-at-heel yet subtly beautiful message, Templeman said: "It's about a man in a relationship who feels depressed every day of his life, but he can't seem to figure why he's down. His partner doesn't show empathy and support to the way he feels. There's a lack of love and care." But the lilting guitars and swooning vocals draw 'Like An Animal' to a positive conclusion with the song's protagonist moving on and owning his wellbeing.
Alfie Templeman was born in a household blessed with musical talent - his sister is a pianist and plays trumpet, his dad is a zealous collector of guitars with more than twenty instruments scattered around at home - and it was inevitable that the curious young Alfie would ask for drum lessons aged just seven years old, having taken to rock and indie music avidly. Inspired by the rolling countryside around Carlton, the skies that passed across his window at night, and the flowers that would bloom in spring on the village green, Templeman began recording snippets of guitar, bass and drums - but never vocals - which would become his first ever formative demos. It wasn't long before he'd taught himself to use more advanced studio software and in 2016, aged just 13 years-old, he decided to throw himself into bringing to life fully formed tracks - before and after his school classes and shifts helping out on building sites ("I kept having coughing fits the whole time. Never again," he adds). Adding a finishing touch - his elegant, honeyed drawl - these early forays into production have been refined right up to the present day with the release of his debut single and EP of the same name 'Like An Animal'.
Templeman plays every instrument heard on the EP and put together the whole release in his bedroom - a homage to his DIY heroes Kevin Parker and Mac Demarco. The full EP is a tantalising window into the world of a new, young British artist so precociously talented and limitlessly promising. Whether it's opener 'Yellow Flowers', full of wistful guitars and breezy vocals which bring to mind classic '70s songwriters like Harry Nilsson, or the closing track 'Your Voice', which he wrote after devouring CD after CD of '80s hits on a family road trip - each track is layered with sweet instrumentation and imagery belying his tender years.
Alfie Templeman - 'Like An Animal' EP - released on Chess Club.
1. 'Yellow Flowers'
2. 'Like An Animal'
3. 'Tea & Biscuits'
4. 'Pink Lemonade'
5. 'Your Voice'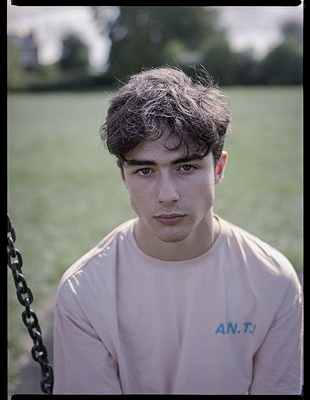 | | | | |
| --- | --- | --- | --- |
| Jan | Feb | Mar | Apr |
| May | Jun | Jul | Aug |
| Sep | Oct | Nov | Dec |