Amelia Monét
Contact
Amelia Monét started modelling at the tender age of just 2½ years old; her first assignment following successful casting was for 'Dora the Explorer', initially a pilot magazine. She continued with her "Stills" (photography) work whilst assigned to the modelling agency Bruce & Brown.
Amelia then signed to BizzyKidz for all "Moving Film" work from the age of 6 and continued to be cast for TV commercials and enjoyed appearing in 'Girl Talk' for the BBC. She found great success after attending an "Open Casting" for the part of 'Young Nala' in Disney's The Lion King.
Her singing, dancing and acting skills paid off and she secured herself a place on one of the most renowned stages in the world at The Lyceum Theatre Covent Garden, London.
Amelia then attended The Sylvia Young Theatre School weekly for coaching sessions whilst under Disney, leading to them offering her a scholarship. She remained committed to this for 6 consecutive contracts each lasting 6 months as renewed by Disney. Contracted to perform 5 x LIVE shows a week to a captive audience of 2124 people each and every time; daunting stuff but not for Amelia who sang acapella at the age of 8 years old; she took it all in her stride. She stayed with the Disney company until she was 12 years old.
Disney cast her again for Video-logy for use within their Disney Stores primarily for use in the UK, it then went on to achieve success both on a European and then International level.
Amelia continued to model for some major names covering many campaigns for: Cavalli, Dior, Disney, John Lewis, Debenhams, Marks & Spencer, Next, H&M, Lindex, Primark, Adams, Peacocks, to name a few. She would also regularly do voice over work for John Lewis and Marks & Spencer.
Amelia auditioned and was chosen to be in a Girl Band / Group but chose not to explore this further as she felt the genre of music was not her style.
2018 Amelia Monét was signed to DBF Records / Fresh UK / Columbia Records UK for her first record deal. Amelia Monét released her debut single 'Baddest' featuring EO, listen here. The track which premiered on GRM Daily continues to grow after gaining over 10 million views in just under 3 months. Joining forces with EO who burst on to the scene earlier this year with his hit single 'German' which peaked at #13 in a 9 week run in the Official Charts Top 20. Amelia Monét and EO join forces with the hottest production duo Da Beatfreakz ('Pumpy', 'Advice', 'London', 'London Town', Giggs, Mr Eazi) to create the 'Baddest'!
Amelia's next single will be released January 2019.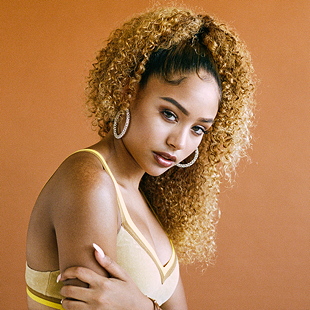 09 Jan, 2019

The NME have announced their list of '100 Essential New Artists for 2019', which includes many Primary Talent International artists:

...Alfie Templeman
...Amelia Monét
...Art School Girlfriend
...Avalanche Party
...Bad Gyal
...Beabadoobee
...Dylan Cartlidge
...Fredo
...Fuzzy Sun
...Hana Vu
...Just Banco
...The Night Café
...No Rome
...Sports Team
...Wicca Phase Springs Eternal
...WWWater / Charlotte Adigéry
...Young T & Bugsey

www.nme.com/blogs/nme-radar/the-nme-100-essential-new-artists-for-2019-2426835