Mojave 3
Contact
'Puzzles Likes You', the fifth album in the already rich history of Mojave 3, catches them moving in a slightly unexpected direction. Where their last album, 'Spoon & Rafter', was them experimenting with their formula, this album contains songs of a more immediate quality poppier, in fact - than anything the band have written before.
Listen for yourself, 'Puzzles Like You' is filled with the life-affirming light of Mojave 3's Cornish base - splashed with sunlight and the heady sparkle of summertime waves. The songs - taking their cue from the soaring lead-off single 'Breaking The Ice' - fizz past, brimming with renewed confidence.
This effervescent poise is all the more impressive given that the album had a somewhat troubled genesis - its first incarnation was fully completed when a horde of mice decided to infest the studio, running amok among the band's equipment and making a general nuisance of themselves. This created technical mayhem and caused considerable delays as well. Fortunately, an angel was waiting in the wings in the shape of Victor Van Vugt (PJ Harvey, Nick Cave, Beth Orton, Luna, Athlete) who stepped into the breach, took the recordings to his New York City studio, and completed a set of wonderful mixes in short order.
As a result, the melodic lilt of tracks like 'Puzzles Like You', 'Running With Your Eyes Close' and 'Big Star Baby' shines sweetly through, while the wistful introspection of 'Most Days' and 'You Said It Before' is redeemed by warm tones and the deftest of sonic placement.
All of which means that 'Puzzles Like You' is the most approachable, infectious and downright fun record that Mojave 3 have ever made. A fact reflected in the exuberant artwork supplied by artist / film director Thomas Campbell (whose film 'Sprout' majored on Mojave and Halstead music) and the marvellously quirky video for 'Breaking The Ice' directed by Bradley Beesley (Flaming Lips).
It seems set, like all of its predecessors, to bring the band a wider audience - and when people fall under the spell of their subtle and gorgeous music, they tend to stick around.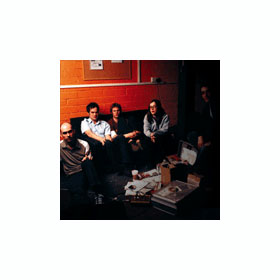 | | | | |
| --- | --- | --- | --- |
| Jan | Feb | Mar | Apr |
| May | Jun | Jul | Aug |
| Sep | Oct | Nov | Dec |