AW
Contact
Call it cliche but sometimes a musician's inspiration can be broken down simply. Some are inspired by fame and money and some just want to tell their story to everyone. The latter is the best way to describe 25-year-old singer-songwriter Allison Weiss. "When I started playing, I wasn't so much inspired by other musicians as I was inspired by the need to get a feeling out into the world," she states. Weiss' honest, catchy, folk-infused powerpop have attracted a devoted fanbase over the last few years. While her music has changed stylistically, her passion to create music hasn't. "I've always been a writer. I've got a lot to say to people and the only way I know how to do it is through pop songs."
Weiss first picked up the guitar at the age of 14. Inspired by pop punk and the ups-and-downs of young relationships, her journey began.
Throughout it all, Weiss always embraced a DIY ethic. "I've always been a shameless self promoter. I never counted on finding anyone who believed in me as much as I did, so I just learned to handle everything myself" she says.
Confidence in herself mixed with natural online marketing skills has helped Weiss' spread her music to new audiences. Two highly successful Kickstarter campaigns resulted in New York Times and Wired Magazine features and a panelist position at SXSW.
It was at this point, Weiss made one of the biggest decisions of her life and moved to Brooklyn. The change of scenery brought a whole new mindset when it came to making music. "In the past I was just a sad teenager in my bedroom writing hopeless breakup songs. I'm still a sad teenager on the inside, but I'm also a pretty happy adult trying to figure myself out and talk about love in a more mature way," Weiss reflects. Weiss' maturity shined on the self-released 'I Was An Island' EP.
Earlier this year, Weiss received one of the biggest honors of her young career. She was handpicked by Lou Reed to join his backup band for a European tour. While some might be intimidated by the presence of a rock legend, she tried to absorb as much as possible from the experience.
"Our soundchecks were two hours long and he'd be there the whole time, breaking a song down into the tiniest parts, perfecting the sound." Weiss remembers. "He has this way of breaking you down with brutal honesty and building you back up with the most genuine praise. One minute he looks you in the eye and says your note was terrible. The next minute he stops the song to tell you how beautiful you just sounded."
If she took anything from Mr.Reed however, it was the reminder to always have fun and enjoy the ride. The sky is the limit at this point for Ms.Weiss. "My favorite moment is right now. I feel like I've just made the record I've been dying to make. I started playing electric guitar again. I got my hands on a tour van. I played in Europe with a legend. I flew over the Atlantic four times this summer. I've got this constant feeling that something great is about to happen."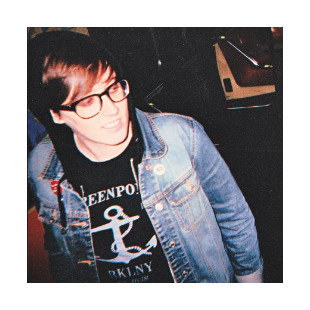 07 Dec, 2013

Allison Weiss unveils a new video for the track 'Wait For Me', taken from the album 'Say What You Mean' on No Sleep Records.

05 Jun, 2013

New video for 'Making It Up', from Allison Weiss. Taken from the album 'Say What You Mean' out now on No Sleep Records.