Black Tiger Sex Machine
Contact
Over the years the Canadian group Black Tiger Sex Machine have established themselves as key figures in the bass music scene. Along with their music BTSM pushes the boundaries of what a live show can be, implementing an extremely immersive experience where visuals, lights, music and their signature Tiger Helmets are all controlled live. Their grassroots approach has fostered an extraordinarily faithful fan base called the BTSM Church.
BTSM are world-traveling artists having played hundreds of international shows across the US, Canada, Asia, Europe, and Africa, as well as major festivals including Lollapalooza Chicago and Paris, EDC Las Vegas, Shambhala, Electric Forest, Osheaga, TomorrowWorld, Ultra and more. Their Futuristic Thriller Tour debuted the Movie Experience, which wove live action cinema and storytelling into their show. The following year, BTSM shared Chapter 2 through an equally impressive tour. The entire Movie Experience sold out at such venues as Bill Graham, Red Rocks and more.
In 2023 they debuted their PORTALS show while headlining Ultra Miami and subsequently sold out every tour stop including The Armory and Brooklyn Mirage where PORTALS was shown in 4K Ultra-Wide. This new live experience utilizes state-of-the-art motion capture visuals to expand on BTSM's fictional storied universe.
Welcome To Our Church was BTSM's 2015 debut album, which was hailed by the Huffington Post as "One of the best electronic albums of the year," while the follow-up New Worlds in 2018 debuted at #6 on the Billboard Dance charts. Most recently the group's third LP, Once Upon A Time In Cyberworld, has helped push the trio to over 100 million streams worldwide on Spotify alone. In October 2023, BTSM will be releasing their fourth album PORTALS. BTSM also manage Kannibalen Records, which has quickly become one of the top independent labels in dance music. Through Kannibalen they've shaped the careers of breakthrough artists like Apashe, Kai Wachi, Dabin, and more. Kannibalen Records has been recognized worldwide through major publication partnerships with Apple, Budweiser, adidas, T-Mobile, PS5, Fifa 2021, Netflix, Marvel, NBA, HBO, MTV, UFC, and more.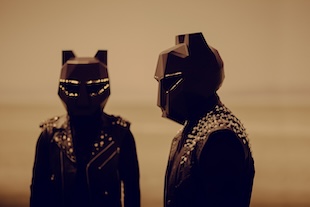 | | | | |
| --- | --- | --- | --- |
| Jan | Feb | Mar | Apr |
| May | Jun | Jul | Aug |
| Sep | Oct | Nov | Dec |