CHON
Contact
Underneath a canopy of electronic-tinged soundscapes and tapestries of lush guitar mastery, you can practically feel the Southern California coast come to life on CHON's second full-length album 'Homey' [Sumerian Records].
Following the success of 2015's Grow and worldwide touring with everyone from Periphery and Animals As Leaders to Circa Survive, the instrumental quartet-brothers Mario [guitar] and Nathan Camarena [drums] and Erick Hansel [guitar] - returned home to San Diego in the summer of 2016 to begin work on what would become their next musical offering. For the very first time, they rented a rehearsal space a stone's throw from the ocean, and the beachside locale's influence courses through 12 virtuosic and vibrant new musical movements.
"Before I really traveled a lot, I didn't realize how much of an impact Southern California had on our sound," admits Mario.
"I never understood it, because I didn't have a point of reference. When we started touring and I saw the rest of the world, I realized how much that influence does come through naturally and subconsciously. I feel like the happy vibes were always there, but they particularly shine on 'Homey'."
Those vibes transformed CHON into a vital force since their emergence in 2008. 'Grow' marked their first entry on the Billboard Top 200, landing prominently in the Top 150. In between transforming captive audiences into believers, they received high-profile press from tastemakers such as AXS. Meanwhile, they impressively average 144K Spotify streams monthly with over 10 tracks cracking the 1-million mark and fan favorites such as 'Story', 'Bubble Dream' and 'Can't Wait' surpassing 2 million-a remarkable feat for a chiefly instrumental act. 'Homey' sees them expand once more, incorporating a slew of future bass influences with collaborators such as Go Yama on 'Berry Streets' and Lophile during 'Nayhoo' featuring a vocal cameo from Masego.
"I would make these Soundcloud playlists of what I was listening to and share them with the guys," recalls Erick. "It really opened up the boundaries once Mario started reaching out to guys like Go Yama, Lophile, and Masego on Twitter."
"It's the magic of the internet," smiles Mario.
With its ethereal hum and jazz-y buildup, the first single 'Sleepy Tea' intoxicates in the most wonderful way, touting a whimsical and lyrical guitar lead.
"We thought the riff was super chill and groovy, so that's where the name came from," continues Mario. "Then it got crazy with the drums!"
'Waterslide' lives up to its title with a propulsive riff akin to a "waterslide," while 'Nayhoo' serves as a centerpiece.
Merging Lophile's production and a stunning, soulful vocal cameo from Masego, it showcases a different side of CHON.
"It's cool how simple the song is," adds Erick. "It's basically one guitar part, and our collaborators really made it their own. It shows what can be accomplished when you have a really catchy foundation. It's new territory for us."
Now, 'Homey' brings a bit of San Diego worldwide courtesy of CHON. "We'd love for people to enjoy this feeling," Mario leaves off. "Hopefully, it can inspire them in the same way it inspired us."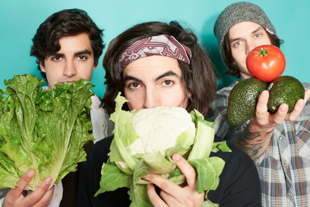 | | | | |
| --- | --- | --- | --- |
| Jan | Feb | Mar | Apr |
| May | Jun | Jul | Aug |
| Sep | Oct | Nov | Dec |