Circuits
Contact
Drum & Bass is a music always on the move, continually revolving and evolving, keeping itself fresh with a constant influx of production ingenuity and legions of loyal fans across the world.
In keeping with this perpetual motion two of the scene's foremost figures InsideInfo and Critical boss Kasra founded a new collaborative in 2018. Formed through a realisation of a shared musical grounding, their new Circuits alias has allowed the long time friends to continue their progression as they look to create minimal but heavyweight drum & bass.
"We didn't set out to become a new outfit at the beginning. We just thought it would be cool to get together and write some music. But we both soon realised we had a good thing going on and loved working together, so we decided to give it its own name and outlet rather than just doing a couple of collabs under our aliases and calling it quits.
We have both been in the D&B circuit for some time now so it's incredibly refreshing and exciting having a project that we can both build together from the ground up."
InsideInfo
Already with both the 'Coming Through' EP and their huge rave release 'FHIT', plus a remix for Foreign Concept & Halogenix under their belts, forthcoming remixes of Critical classic 'Organiser' by Spectrasoul and 'Sizzle Fizzle' for Mefjus and more original compositions you can expect to hear alot more from this duo over the coming months.
"It's such a great way of working. We do have a lot of creative common ground; we both love deep ambient drones, noise, hiss and deadly subs but we come from different ends of the spectrum so we are able bring things to the table maybe the other wouldn't have considered."
Kasra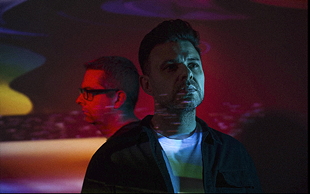 | | | | |
| --- | --- | --- | --- |
| Jan | Feb | Mar | Apr |
| May | Jun | Jul | Aug |
| Sep | Oct | Nov | Dec |