Cookiee Kawaii
Contact
Cookiee Kawaii didn't have any of this planned. When the rapper set to work on her viral hit "Vibe," it was the product of seeing her frequent producer TrillzAl post the instrumental to Instagram and swiftly asking him to take it down for her use. "I can listen to a thousand beats and most of them, I'll probably say, 'I don't like that,'" she explains. "But there's always something about the few that I can hear myself on. I instantly got inspired and could write to it, and it kind of went from there."
Since becoming Kawaii's breakthrough smash in Feb. 2020, "Vibe," underscored by a mellifluous dreamscape accented by dance floor-commanding rhymes and a snapping beat, has become a TikTok sensation without a signature dance move or #challenge, being used nearly two million times and featured in clips that have generated tens of millions of views. With over 75 million cumulative streams, "Vibe" has quickly become the foremost social media sensation of the year, gracing videos from celebrities and influencers spanning Doja Cat and Perez Hilton to James Charles and gaining momentum as one of TikTok's biggest success stories.
But that's far from the beginning for Kawaii, an Irvington, New Jersey native who's been a local ambassador for Jersey Club music since she started recording nearly a decade ago. "I've been listening to club music for as long as I can remember, so my interest in making a club song was definitely there from the moment I started making music," she explains. "I just didn't know how to go about it."
From a young age, Kawaii cultivated her taste for music at home, born to parents who were both DJs. Between trips to Guitar Center to scope out equipment, she soaked up the sounds of everything spanning jazz to neo-soul playing around the house, getting her first taste of performing as part of a choir while attending Catholic school. That coincided with a spark for poetry in the fifth grade, but it wasn't until 2011 that she began merging both interests and crafting music of her own.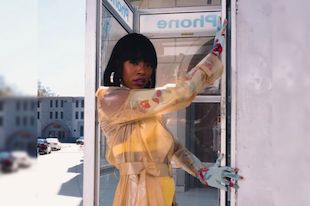 | | | | |
| --- | --- | --- | --- |
| Jan | Feb | Mar | Apr |
| May | Jun | Jul | Aug |
| Sep | Oct | Nov | Dec |