A.M.C
Contact
Future-driven but foundation-focused, A.M.C embodies the strongest and most critical traits a drum & bass artist can have: Attention to detail, technical articulation and patience. Dark arts lost in some quarters, the UK artist born Alex Mark Calvert understands the intricacies of long game theory and the ancient craft of hard graft.
Since breaking through as a DJ in 2007, he's diligently dented the last decade (and counting) with a fierce 24/7 focus that's led to a prominent and influential position as one of the most respected modern DJs, producers and label owners in the game.
One of the last drum & bass DJs to graduate from the schools of dubplate culture and vinyl science, A.M.C rose through the ranks the classical way: as a DJ. Growing up studying the game's grandmasters, he's honed his own bewilderingly tight technical mixing skill that's creative, energetic, rife in references, drenched in dubs and inherently in demand: From his global DJ schedule of headline bookings to high profile live streams and mixes with UKF, Radio1, 1Xtra, Drum&BassArena, US outposts Bassrush & Insomnia and more, A.M.C's signature strong-arm selector style proceeds him and has led to multiple awards.
Picking up Best Newcomer trophies within years of making himself known, his four-deck sets are regarded and respected as some of the very best...
Literally: he's won Best DJ titles in both the Czech and Portuguese Drum & Bass Awards (beating both Andy C and Friction) and most recently he came third place behind Camo & Krooked and Andy C in the 2017 Drum&BassArena Awards, the scene's most authoritative and longstanding outpost. Recognition doesn't come any higher.
His dedication and discipline as a DJ is also evident in everything else he does. As a label owner, he's developed Titan Records to a similar world class status. Established in 2011, it's become an integral platform for a wealth of next generation artists who are determined to raise drum & bass's notoriously high production benchmark. Famed for its uncompromised, future-focused signature, weight and aesthetic; over the years Titan has played an influential role in the careers of many significant next-wave drum & bass artists such as Emperor, Hypoxia, Six Blade, T-Phonic, L 33, Dub Motion, Cruk and S9. Celebrating the modern mind-melting production values without ever losing focus of groove and the value of music, Titan only release records that will stand the test of time in years to come and strategically position them so each release enjoys full attention and promotion.... A priceless factor that A.M.C also understands and encourages as an artist himself.
With releases and appearances on the genre's most high profile and influential labels - Ram Records, Blackout, Eatbrain, Low Down Deep, Drum&BassArena, UKF - A.M.C's voice and dominance as a producer galvanises everything else he's achieved and contributed to the game so far. His development as an artist is just as classical as his rise as a DJ: he spent years understanding studio science, refusing to release anything until he was satisfied his music could stand up against the best. Never spamming or releasing-for-the-sake-of-releasing, his unhurried less-is-more approach has led to an impressive body of work that comprises high profile, peer-rinsed anthems such as 'Thor', 'Southpaw' and 'Spark Out'. His remix of TC's 'Tap Ho' was one of the biggest and most unavoidable tunes of 2017 as was 'Ice Cold', a dynamic salute to the scene's strongest foundations produced with equally respected new-generation headliner Turno with whom he works with regularly as a part of a separate project. A solid sign of drum & bass's versatility and unity, A.M.C and Turno's partnership is a celebration of fusion, fire and dubplates you will not hear anywhere else besides their special and purposefully rare back to back shows.
From the foundations to the future with every action, within every capacity: The last 10 years has seen A.M.C develop a unique, influential and respected position within drum & bass. His attention to detail, technical articulation and patience paying off more and more with every year. The dark art might be lost in some quarters but for A.M.C it's a way of life...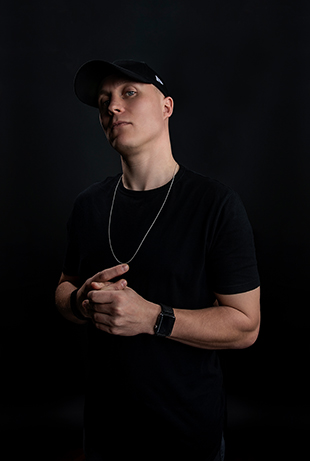 | | | | |
| --- | --- | --- | --- |
| Jan | Feb | Mar | Apr |
| May | Jun | Jul | Aug |
| Sep | Oct | Nov | Dec |