Ebenezer
Contact
In a few short years Ebenezer has worked with the likes of Craig David, Duke Dumont, Jeremih, Ty Dolla $ign and Rejjie Snow. With a string of successful releases last year such as 'Cliche', 'Survival' and 'F**K IT', Ebenezer carved his own unique path - one of emotionally tinged R&B with hints of trap, completely void of the usual pretence that's flooded the genre. In a way, it can be described as conscious turn-up music, but without a holier than thou message - it's simply real.

His most recent release, and debut EP 'Bad Romantic', arrived just in time for Valentine's Day and provides an ode to real romance whilst showcasing his own signature UK rap aesthetic. This project sets Ebenezer apart from everyone else, as someone from London with a story to tell.

Born in Homerton and now living in Tottenham, Ebenezer spent most of his childhood at a cousin's house in Hackney - himself, his brother and sister and cousins all packed into one room like sardines. While his mother was busy holding down three jobs, Ebenezer would sit in his cousin's house listening to music. "My brother was like the father, he looked out for me, made sure I was straight, gave me hand-me-downs, put me on game, don't do this, do this," he says, referencing how they would spend evenings listening to MTV Base, eventually learning to produce.

Ultimately, Ebenezer is a special artist: one for whom making music transcends ego and is buried deeper in what it means to be alive.
"I'm learning how to express more about the things I wouldn't share with people, the only way I can share it is through music," he says.
"I talk about my family, the struggles of it all, four people sleeping in a double bed in a box room with no radiator, using our bodies for warmth." At the end of the day, he's on a mission, in his own lane. Where other British artists may be focusing on grime or rap he's created something as honest but in one way or another, more exquisite, soulful and reflective.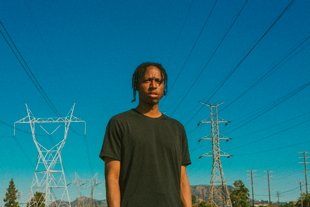 playlists=447244194