Jayla Kai
Contact
Jayla Kai grew up in Woodstock, a town synonymous with the pureness of music. While the lore of Woodstock is always present, the musicians settled in her community have been most impactful. She cites a handful of these local musicians as key mentors, among them Kieren Hebden (Four Tet) who has been a source of inspiration and encouragement for her.
Kai listened to her mother's music growing up, inspired by the likes of Suzanne Vega and Natalie Merchant to first try songwriting at 10. As she began pursuing songwriting in earnest, Kai connected with Regina Spektor, Josh Ritter and many more. Her favourites expanded to include Laura Marling and Joni Mitchell, followed by Andrew Bird, Sufjan Stevens, Noname, Sylvan Esso, Fiona Apple and Alabama Shakes. She looks to those artists with reverence as she follows the work of the latest generation in her wheelhouse; Snail Mail, Lucy Dacus, Soccer Mommy, Declan McKenna, Phoebe Bridgers and many more.
Kai's Debut EP, Epitome, is out now following the release of her crunching single Apple Tree and Kai's introductory track, I Can't Lie. As far as opening bows go, Epitome EP is as confident as you'll hear. It's the sound of an artist quickly in-tune with her writing and finding a distinct voice that is completely her own. The songs she shares here are sharp, literate, and expressive on an EP that zips and shuffles; all melody and poetry. Epitome is a bold statement of intent.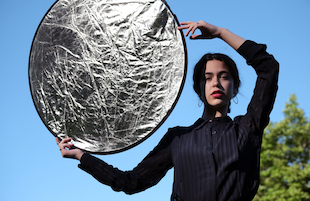 | | | | |
| --- | --- | --- | --- |
| Jan | Feb | Mar | Apr |
| May | Jun | Jul | Aug |
| Sep | Oct | Nov | Dec |