Jimmy Cliff
Contact
As many legends throughout history do, the whole story starts during a devastating storm…
We open on the Somerton District of St. James, Jamaica. With only one midwife tending to the entire village, a mother gives birth to a child, wraps him in a sheet, and takes him to shelter at a neighbor's home as the hurricane blows her house away.
However, everybody agrees, "There's something special about this boy."
He becomes famous by the age of 14 for a hit coincidentally entitled "Hurricane Hattie." He goes on to popularize reggae music everywhere. He changes the world. Nearly seventy years later, he doesn't stop.
This is the story of Jimmy Cliff.
The GRAMMY® Award-winning Rock and Roll Hall of Fame® Inductee, musician, actor, singer, songwriter, producer, and humanitarian attributes it to something befitting of tales passed down through the ages—yet all too ignored today—We Are The World
"I feel like there's something magical about everything," he smiles. "When my mother was pregnant, she had such a huge stomach that everyone thought she was carrying triplets! That's why people initially said I was special. In school, I was already doing magic tricks. I don't know how I learned them. I could also read palms. Nobody taught me how to do that either. There are so many stories like that in my life. The fact that I came out of that hurricane felt significant to me."
Nowadays, his impact remains inescapable. You have undoubtedly sung along to his immortal anthems like "I Can See Clearly Now," "Wonderful World, Beautiful People," "You Can Get It If You Really Want," "The Harder They Come," and many more. In addition to receiving his country's highest honor "The Order of Merit," he holds the distinction of being one of two Jamaican Rock and Roll Hall of Fame® Inductees—in good company with Bob Marley. Everyone from the Rolling Stones and Elvis Costello to Annie Lennox and Paul Simon has sought him out for collaborations, while Bruce Springsteen, Willie Nelson, Cher, New Order, and Fiona Apple have recorded notable covers. Springsteen's "Trapped" even graced the track listing of We Are The World. Bob Dylan famously proclaimed "Vietnam," "the greatest protest song ever written." An inimitable screen presence, he also starred in and figured prominently on the soundtrack of the 1972 classic The Harder They Come, which drew an international spotlight to reggae. Other film appearances include Club Paradise, Muscle Shoals, Marked For Death, and more.
2012 marked another watershed moment for Cliff with the album Rebirth. Produced by Rancid and Operation Ivy punk stalwart Tim Armstrong, the record earned the GRAMMY® Award for "Best Reggae Album" and graced Rolling Stone's "50 Best Albums of 2012" as he delivered show-stopping performances at Coachella, Bonnaroo, Glastonbury and beyond. The momentum didn't relent as he embarked on his next creative chapter the long-awaited sequel to The Harder They Come, Many Rivers To Cross, and two 2018 EPs—Free For All and Love For All—co-produced by Linkey Marsden.
"Now, I feel I have not completed what I'm here on this planet to do," he admits. "I have to say what I have to say and do what I have to do via music and films. Every morning I wake up, that keeps me going."
Teaming with Ghana-born and London-based co-producer Kwame Yeboah [Stevie Wonder] for the EPs, Cliff revisits, recharges, and revitalizes reggae in its purest form. As a family man, he continues to draw inspiration from his high source his inspiration, his wife (Moroccan/French/Jamaican) , daughter Lilty Cliff, and son Aken Cliff. That energy courses through the music.
With its upbeat and undeniable swing, the first single "Moving On" builds from delicate instrumentation into a powerful declaration, "I'm moving on"—carried to the heavens and back by his inimitable voice.
"It's really one of my favorites," he continues. "It's a very personal experience. Anyone can identify with that idea. We've all got to move on at some time our lives."
The socio-political implications of "Refugee" hold deep significance for Cliff, continuing a long tradition of thought-provoking anthems. "It's something still going on today," he says. "The lyrics are self-explanatory and inspired by what you see going on in the world with refugees."
Elsewhere, "Internet" examines the modern age through an old school reggae lens. He elaborates, "The inspiration for 'Internet' came, because the internet actually changed the whole music scene. Nobody has to pay for music anymore. It's 'Free For All'. That touched me. It's a revolution no one can escape. I had to comment on that."
Many Rivers To Cross brings things full circle for Cliff. An idea he's had "since the first film," it finds his lead character Ivan 40 years wiser, freshly out of prison, and ready for redemption.
"40 years is a long time," he explains. "Each year is a stream and a river. Ivan has crossed them. How did he make it out? What is he doing? We pick up from when he was shot down to how he came out of prison and why. I've been thinking about doing this since The Harder The Come. Fans ask for it all the time, and I didn't want to leave the story where it ended. There's more to say."
In the end, Cliff's magic only continues to blossom with each year.
"I still haven't written my best song," he leaves off. "I'm pursuing that all the time. If my music can uplift someone to make them want to live a better life and not give up, that is a big success for me."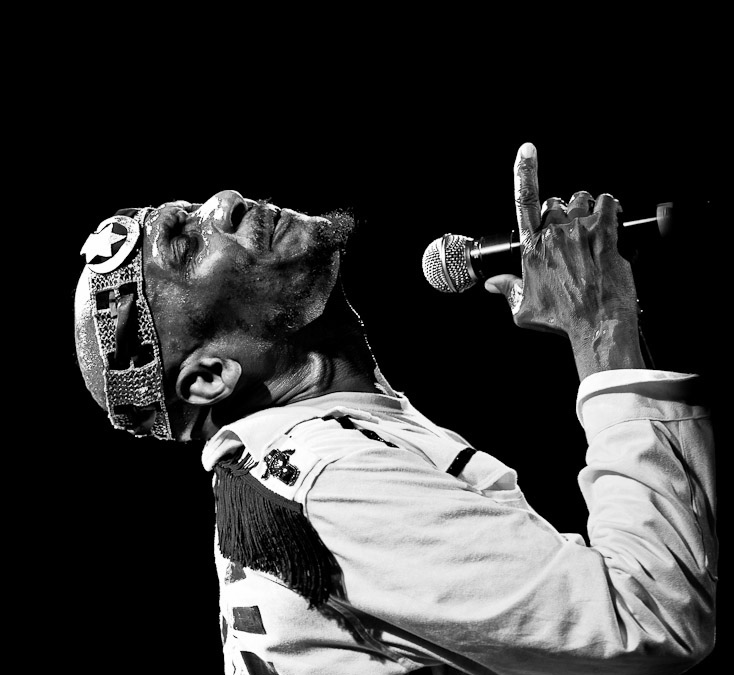 | | | | |
| --- | --- | --- | --- |
| Jan | Feb | Mar | Apr |
| May | Jun | Jul | Aug |
| Sep | Oct | Nov | Dec |