Johnny Borrell
Contact
Johnny Borrell has today announced details of his debut solo album 'Borrell 1' which will be released on July 22nd through Stiff Records / Virgin EMI. The album is Johnny's first studio album for five years.
'Borrell 1' was originally recorded on a four track recorder by Johnny and a group of musicians including Razorlight bass player Freddie Stitz, Brazilian saxophonist Joao Mello and Darren Berry. After debuting the songs live Johnny decided to re-record them in London with legendary producer Trevor Horn.
On the album Johnny said,
"The music just came very naturally. It's an album that was born in the spirit of a party, and the arrangements for the songs come from that atmosphere."
The album is a stripped back collection of songs that have a true party spirit. The lead single 'Pan-European Supermodel Song (Oh! Gina)' is an infectious love story whilst tracks such as 'Dahlia Allegro' captures the energy and essence behind the album.
The debut single 'Pan-European Supermodel Song (Oh! Gina)' will be released on the same day as the album and will have it's debut radio play on Monday 3rd June.
Johnny last week announced a series of small club shows to preview the new album. The tour starts in Southampton at The Cellar on June 11th and he will play intimate shows in Aldershot, Bristol, York, Birmingham and Leicester before performing at the iconic 100 Club in London on June 18th.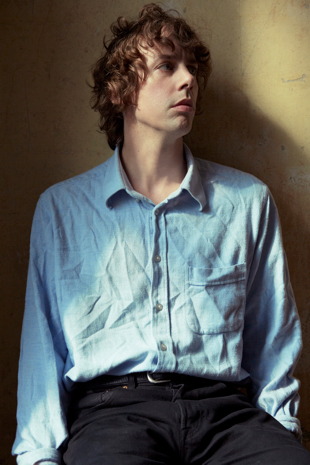 | | | | |
| --- | --- | --- | --- |
| Jan | Feb | Mar | Apr |
| May | Jun | Jul | Aug |
| Sep | Oct | Nov | Dec |