The Soft Cavalry
Contact
Introducing... The Soft Cavalry a new project formed by the husband/wife duo of Steve Clarke and Rachel Goswell of Slowdive.
So... The Soft Cavalry. What is it? A happy accident? A lovers' story? A crisis of faith? In reality, it's all of these.
For Steve Clarke, The Soft Cavalry's self-titled debut album is equally a labour of love, and the first record he's masterminded from start to finish, with invaluable contributions from his wife, Slowdive's Rachel Goswell, on co-vocals and spiritual/practical guidance, and Steve's brother Michael, who produced the record.
The band's music is a particularly British brand of intense cinematic drama. Melodic and timeless, the album lands in the atmospheric dimensions between Pink Floyd, Talk Talk and R.E.M. A record radiating midlife crisis but equally enormous elation; a helix of fear and hope, aching for resolution.
If the album has a theme, reckons Steve, "it's recovery versus new doubt. I'm there, in the middle. The word that kept coming back to me was 'resilience'. With the right mentality and people around you, especially family, we get through, and find a level of hope."
As Steve assembled songs, his invited friends - keyboardist Jesse Chandler (Mercury Rev, Midlake), guitarist Tom Livermore, drummer Stuart Wilkinson and multi-instrumentalist / album producer Michael - helped mould the record's breathtaking sonics. Says Steve, "I'd grown up with guitar bands and I didn't want it to be overly guitar-y. We evolved things by trying out ideas. We'd build things up, and then strip them back, and build them again."
This happy accident, lovers' story, crisis of faith, labour of love and therapy session is set to continue - Steve's already got the next installment written, titled 'The Lost Decade'. Lost versus found. Recovery versus self-doubt. The Soft Cavalry has arrived.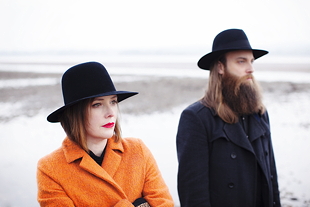 | | | | |
| --- | --- | --- | --- |
| Jan | Feb | Mar | Apr |
| May | Jun | Jul | Aug |
| Sep | Oct | Nov | Dec |