Kasra
Contact
After almost two decades delivering uncompromising 'underground sonics' from a roster of some of drum & bass music's most impressive artists, Kasra Mowlavi and the Critical Music imprint to which he's dedicated most of his life have grown to be among the most respected names in electronic music.
Having first made the leap from label boss to standalone solo artist back in 2018, Kasra's own productions over the last few years - alongside a constantly busy DJing schedule - have shown the world that the Londoner's ear for good, honest music goes far beyond just A&R.
With a professional background in the wider music industry working in artist management and marketing, Kasra started his first record label aged just 15, emblazed by a passion for the sort of DIY American punk and alternative imprints it's rare to hear name checked in European dance music circles.
"I always wanted to run a label. I've always been obsessed by labels; how they work, the processes, the physical product and everything that goes into that. I still go record shopping pretty much every week."
That zeal for the label as an art-form in itself meant it was only natural that Kasra's early years running Critical would be spent focused on the nuts, bolts and fine details of operating a meaningful record label in the digital age.
So while the imprint became a stable home and incubation chamber for an increasingly diverse collective of artists from across the world; launching, developing and championing the careers of now hugely respected producers such as Enei, Mefijus, Sam Binga and Ivy Lab; it took a while for Kasra's own name to join the label's esteemed rank of artists. To do that required building confidence in his own artistic abilities and thus his right to release records alongside some of the most technically skilled producers in the game.
"I'm surrounded by such amazing talent, people that are far ahead of the scene, never mind myself, so I'd always felt that to release my own music on Critical, it would need to stand up against everybody else's. I'm lucky enough to get DJ work because of my role at the label, so I've never needed to make music to get work; I make music because I want to."
The pandemic might have put a pause on DJ work and the consistently packed out Critical Sound events across the UK and Europe, but Kasra's time in lockdown was put to good use, both as a label boss and as an artist in his own right.
The last twelve months have seen arguably his finest work yet, with a landmark single for Doc Scott's ever impeccable 31 Records bookended by a pair of Critical solo releases, while the new-found time away from his usually relentless DJ schedule gave Kasra time to concentrate on the label like never before.
"Critical is my life's work, but during lockdown I was able to really focus in on it; we doubled down and had time to think about everything we do and what we want for the next phase of the label."
Celebrating 20 years since Critical's inaugural release, 2022 will offer the perfect marker for both Kasra and his beloved imprint to set that next phase in motion, re- energised and ready to push every aspect of every detail to a fresher, higher level than ever before.
"I like the idea of reaching 20 years as the start of Critical 2.0, the next stage of the label's life. Going into that, I feel more enthused than ever about what we do and myself as an artist. The creative process gives me a lot of energy and Critical is a real representation of what I love about music - and music means the world to me."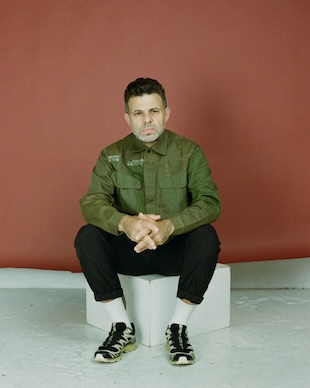 | | | | |
| --- | --- | --- | --- |
| Jan | Feb | Mar | Apr |
| May | Jun | Jul | Aug |
| Sep | Oct | Nov | Dec |