K-Koke X
Contact
London born rapper K. Koke has been causing a stir in the underground scene with his flurry of mixtapes, freestyles and videos accumulating in excess of 10 million views on Youtube. Now he's set to go world-wide as he signs a deal with Jay Z's Roc Nation and Sony RCA.
Hailing from London's notoriously tough Stonebridge Estate, Koke's 'Fire In The Booth' freestyle for Charlie Sloth's BBC 1Xtra show has alone had over 1.2 million views, while his debut solo mixtape, 'Pure Koke: Volume 1' sold over 10,000 copies as a completely independent release and collected the award for Best Mixtape at the Official Mixtape Awards (where Koke also won Best Male this year). Koke has also been receiving attention from the likes of hip hop producer/musician Mark Ronson and artists such as Professor Green and Emeli Sande to name a few.
A product of the Stonebridge Estate, K. Koke evokes the trials and tribulations of street life through his music. Steeped in regret, rage and frustration, his lyrical style and content connected across the country, as Koke broke down the harsh realities of estate life, while offering a cautionary overtone of the likely outcomes; death or jail.
"I don't really know why people related to me," says Koke. "I just know that they were digging me after that mixtape. Maybe cos it's real, they can feel what I'm saying. My story relates to a lot of people's stories, my experience relates to a lot of people's experiences."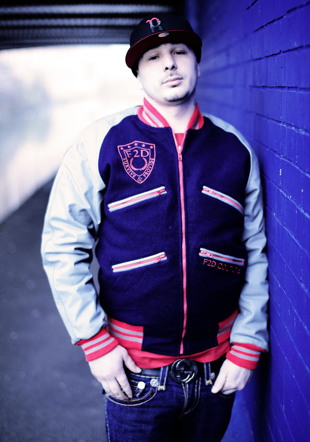 18 Mar, 2013

K-Koke's new single 'Lay Down Your Weapons' (featuring Rita Ora) on RCA Records, has entered the Official UK Top 40 Singles Chart this weekend at #18.

21 Jan, 2013

K.Koke releases a new single 'Lay Down Your Weapons', on 3rd March based on his recent experiences in jail. The track features fellow Roc Nation artist Rita Ora on vocals, and comes from his forthcoming album 'I Ain't Perfect'.
See the feature in todays The Guardian:

www.guardian.co.uk/music/musicblog/2013/jan/21/k-koke-rita-ora

25 Oct, 2012

'Turn Back' is the intense new single from K-Koke, released on 25th November on Jay-Z's label Roc Nation. The album 'I Ain't Perfect', is due out in early 2013.