Lars Frederiksen
Contact
Best known as a guitarist and vocalist for the punk band Rancid, Lars Frederiksen has been a major player in the California punk scene since the '90s, working not only with his bands Rancid and Lars Frederiksen & the Bastards, but doing production work with Dropkick Murphys, Agnostic Front, Marky Ramone, and many others.
Frederiksen first achieved notoriety playing with the U.K. Subs on their 1991 U.K. tour. He joined Rancid in 1993, and made his recording debut with them on their second album, Let's Go. While still a member of Rancid, Frederiksen got a side band together, called Lars Frederiksen & the Bastards, and released that band's first album in 2001. Their second album, Viking, saw the light of day in 2004.
Fall 2021 saw the release of Frederiksen's debut solo project entitled "To Victory," a 6 song EP with 3 accompanying music videos. Spring 2022 Lars will embark on a long awaited solo tour around the US.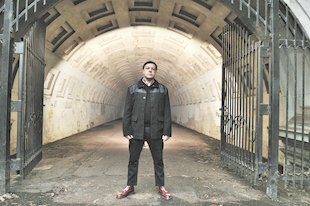 | | | | |
| --- | --- | --- | --- |
| Jan | Feb | Mar | Apr |
| May | Jun | Jul | Aug |
| Sep | Oct | Nov | Dec |