Proxy
Contact
Russian producer PROXY has made a name for himself over the last decade as a mysterious maestro comfortable with creating unusual and inexplicably extraordinary beats. His strangely spellbinding sound has commanded dance floors all over the world.
As a performer PROXY has achieved regular success internationally, with high profile shows and largest festivals dating back nearly a decade: Coachella, EDC Las Vegas, I love Techno, Creamfields, Hard Summer, Electric Zoo and many more.
PROXY's signature sound is as dark as it is beautiful. Without losing the modernity of his production, PROXY includes the raw sounds that inundated bass scene. His engagement in such reconstruction has resulted in an experimental sound atypical to EDM's current scene. It's hallmarked with futuristic vibes, razor-sharp hooks, hypnotic breakdowns, and jagged synths.
PROXY has also worked with Prodigy, Marilyn Manson, Moby, Peaches, Tiga, Boys Noize, and many others. He asserts, "My music tells you what to do, but never why. Your ear may be afraid, but your body completes its labour."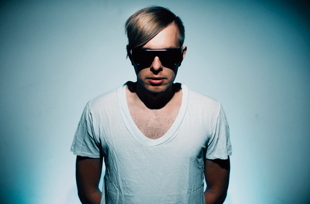 21 May, 2014

Proxy's new single '10,000' / 'Nemezis' is available now through Beatport.

www.beatport.com/release/10-000-nemezis/1300515

19 Sep, 2013

Proxy has released 'Quad Damage' (Baby Disco Funky Edit) as a free download through Soundcloud.

29 Jan, 2013

After years of anticipation, Proxy at last presents his debut album, 'Music From The Eastblock Jungles', to be released in two parts to showcase the prolific underground rave-czar's awe-inspiring body of work. Beloved by top DJs and stadium crowds the world over, the undisputed master of the 'Turn It Up to 11' movement has created a work that harnesses the spirit of pure rave culture, with over 20 tracks that span and elevate countless genres without regard for trends or ephemeral influences.

'Music From The Eastblock Jungles' is the product of an artist who forged a sound in complete isolation, leading him to entrench himself in the middle of nowhere in his native Russia, continuing in the UK rave tradition of his Essex-spawned idols, The Prodigy. Years in the making, it features a massive stockpile of new material, as well as Proxy classics both renowned 'Raven' and unreleased 'Abyss', 'Raw', 'Who Are You' & more.

Proxy now takes his Soundtrack to The Apocalypse around the globe with a truly stunning, sonic live experience.