Tom Verlaine
Contact
Famed for his trailblazing work as the singer and guitarist for the seminal New York punk band Television, Tom Verlaine also carved out an acclaimed and eclectic solo career. Born Thomas Miller in Wilmington, DE, in 1949, Verlaine (who borrowed his name from the French symbolist poet) was trained as a classical pianist, but gravitated toward rock music after an encounter with the Rolling Stones' "19th Nervous Breakdown." In 1968, he and bassist Richard Meyers (later Richard Hell) moved to New York's Lower East Side, where they and drummer Billy Ficca formed the group the Neon Boys. After the addition of second guitarist Richard Lloyd, the band renamed itself Television.
Beginning with their landmark 1975 debut single, "Little Johhny Jewel," Television became one of the most renowned groups on the burgeoning New York underground scene; though lumped together with the punk phenomenon, the band's complex songcraft -- powered by Verlaine's strangled vocals, oblique lyrics, and finely honed guitar work -- clearly set them apart from their peers. However, after only two albums, 1977's classic Marquee Moon and the disappointing 1978 follow-up, Adventure, Television disbanded, and Verlaine started a solo career.
He resurfaced in 1979 with a self-titled debut that featured the song "Kingdom Come," later covered by avowed fan David Bowie. 1981's dense Dreamtime earned significant acclaim, and even hit the U.S. album charts. Both 1982's diverse Words from the Front and 1984's Cover drew raves from the British press, spurring Verlaine to take up residency in London. After a three-year hiatus, he returned with Flash Light, regarded as one of his best solo efforts. Following 1990's The Wonder, Television briefly re-formed for a self-titled album and tour; the group again broke up, however, and in 1992 Verlaine issued his first instrumental LP, Warm and Cool. In 1994, he composed the score for the film Love and a .45. After that, Verlaine renewed his working relationship with Patti Smith (he played on her first two albums), playing shows and recording new material with her sporadically for the next decade. Also in the mid-'90s, sessions as producer for Jeff Buckley were scrapped (although the material was later issued as Sketches for My Sweetheart the Drunk) and Television continued to be an on-again, off-again live venture. It wasn't until 2006 that Verlaine finally released new solo material: Songs and Other Things and an instrumental follow-up to Warm and Cool, Around, for new label Thrill Jockey.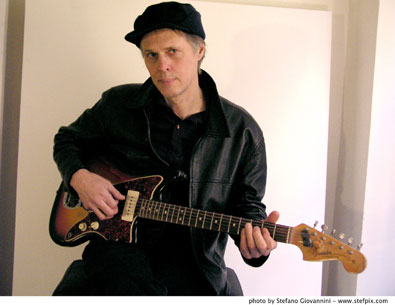 | | | | |
| --- | --- | --- | --- |
| Jan | Feb | Mar | Apr |
| May | Jun | Jul | Aug |
| Sep | Oct | Nov | Dec |