Biicla
Contact
Biicla is a Russian multi-instrumentalist, singer-songwriter and producer. He is from an extremely small town in Russia called Labytnangi (born in Dubna), which population is less than 30,000. He's had success in Russia and has recently began to make waves in the US with his unique and irresistibly catchy international brand of future bass mixed with house music influences.
His track "Deeper" arrives following the success of his first three global releases; his debut was "No Place," a blend of pop-rock, hip-hop and house that immediately received critical praise from industry taste-maskers like Billboard and This Song Is Sick. In October, he released the experimental "Girl" followed by the extremely catchy house single, "Heart & Stay," which was premiered by Dancing Astronaut .
Following up the singles, Biicla has continued upon his tirade of infectious tracks with this fresh new offering. Featuring a wealth of inspiration from all over the electronic music spectrum, the rising phenom has seemingly bridged the gap between his inspirations and own unique production prowess on this triumphant debut project. In his first full-length EP "NoPlace" Biicla delivers quite the diverse and enigmatic project here, as he delves into tons of different genres while still maintaining a cohesive and captivating sound.
One of electronic music's most novel new artists – Dancing Astronaut
Biicla'soff-kilterquirk-punkstylereflectsthispatronage – Billboard
Biicla has been absolutely killing it lately – This Song Is Sick
Top 40 artists to watch in 2020 - Your EDM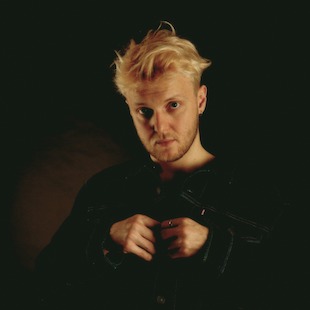 | | | | |
| --- | --- | --- | --- |
| Jan | Feb | Mar | Apr |
| May | Jun | Jul | Aug |
| Sep | Oct | Nov | Dec |