Dana Dentata
Contact
Draped in black with a demon on her shoulder, Dana Dentata's empowered sexuality, irrefutable lyricism, and unrestrained provocation define her acclaimed EP, Daddy Loves You.
Hailing from the suburb of Etobicoke, Canada, she immersed herself in the worlds of Britney Spears, Hole, Marilyn Manson, Eminem, and Insane Clown Posse. Breaking free from suburban malaise, she fronted Dentata—a female punk-metal band whose name nods to the folk tale of a man-eating vagina with teeth. 2013 saw the breakup of Dentata, with Dana taking to a different stage, stripping at an infamous Toronto club.
Plucked off the pole and into a modelling career, her path twisted and turned until she ended up in Los Angeles during 2017. With a middle finger up to male manipulation and industry machinations, she embraced a newfound confidence and went independent as Dana Dentata. Her breakthrough "TND"—"trust no dick"—set the internet on fire and paved the way for her debut, DANAVI$ION.
Having opened for Marilyn Manson, performed at Rolling Loud, and walked in London Fashion Week, Dana ignited 2019 with Daddy Loves You. Premiering the female Fight Club-inspired video directed by Dana, Paper proclaimed the first single "lil blood," "an instant release from patriarchal bullshit, as well as a great soundtrack to period sex." Keeping the patriarchy in the crosshairs on "4WD," Nylon wrote, "Dentata has found her groove with sex-positive, femme-centered hip-hop." From the ominous bells and vampiric seduction of "D in the D" to role reversal of "Daddy Loves You" where climactic moans give way to her apotheosis as "Daddy," Dana bares her teeth.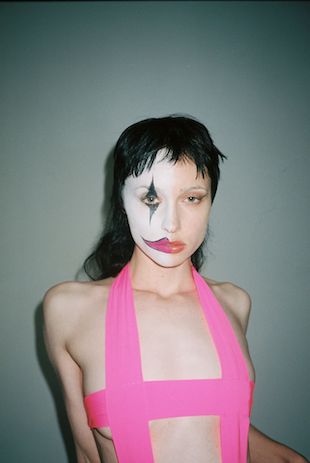 | | | | |
| --- | --- | --- | --- |
| Jan | Feb | Mar | Apr |
| May | Jun | Jul | Aug |
| Sep | Oct | Nov | Dec |