Denzel Himself
Contact
Denzel Himself is an interdisciplinary artist from outer-London.
His gothic, hardcore, take on hip hop makes him no archetypal rapper, and has elicited plaudits from i-D "the unconventional future star we've been waiting for", Noisey "your new favourite rapper", Hypebeast "an auteur in every sense of the word" and Wonderland "the new face of Punk" . Described as "Dilla's brain in Manson's skull", Denzel has carved his own distinct aesthetic and sound, a result of the synaesthesia he experiences, and an undiagnosed psychological disposition which both skews and intensifies the way he views life and art.
Denzel's multifaceted creative prowess has resulted in his apt moniker, Denzel Himself. Debut release, 'Pleasure' encompasses 10 tracks written, recorded and produced by Denzel, alongside 4 self-produced, self-directed accompanying videos. Denzel's most recent releases exhibit the dichotomy of his music and videos, with the hardcore infectious distortion of 'BANGIN'', juxtaposed with the nostalgic hip hop sonics of 'Chevi'.
Previous live highlights include supporting Yellowdays at Scala, a sold out headline show at Birthdays, Boiler Room with Neverland Clan and Visions Festival, with forthcoming shows including The Great Escape, Live at Leeds and more.
An artist in complete control of his creative destiny, Denzel Himself is one of the UK's most important emerging creative minds. With a new project set to drop in 2018, the outer-London rapper, producer and director will once again exhibit his distinctive style of gothica, hip hop and hardcore. Expect Denzel's innovative visuals, expect his unique sound, and expect him to have meticulously crafted his output, himself.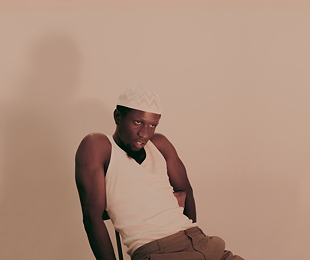 tracks=308507423