DJ Krush
Contact
Born in 1962 in Tokyo. Gifted producer & DJ with a superb sense in Mixing and composing his sound who's been greatly received in the international club scene. KRUSH began pursuing his solo career in 1992, and soon grabbed people's attention as the first DJ to use turntables as a live instrument.

DJ KRUSH has released his 1st album 'KRUSH' in January 1994, and has release nine solo albums, one mix album, and two self-remix albums. All his solo releases have ranked high in various charts in & out of Japan, and his 6th album 'Zen' had been highly acclaimed and awarded the Best Electronica Album in 2002 AIFM Awards (US). In 2007, a historical collection of the 12 years of his career 'Suimou Tsunenimasu' was released in Japan in a special DVD box, and has also released ten monthly singles in 2011. In 2015, KRUSH came back with his first album in 11 years, 'Butterfly Effect' and conducted world tour from October 2015 to June 2016, at 60 cities in 23 countries.

KRUSH is working globally as producer, remixer and DJ, providing music for movies, TV dramas and commercials. He has remixed works of numerous Grammy winning artists such as Herbie Hancock, k.d. lang, Ronnie Jordan, etc. Also remixed and provided works of artists like Miles Davis, Black Thought, Galliano, Pete Rock, Cold Cut, etc. In 2009, he scored an animation film entitled 'FIRST SQUAD', which was shown in theaters throughout Russia, and won the Kommersant Award in Moscow Film Festival.

KRUSH has performed at over 200 festivals worldwide such as Glastonbury (UK), Coachella (USA), Monterey Jazz Festival (Swiss), Sonar (Spain), Roskilde (Denmark), etc. He has performed in front of over 12 million audiences at 420 cities of 59 countries. He is currently doing world tour in over 30 places a year. And he still continues to renew this record, transcending all barriers, and leaving some distinctive footsteps of his own, achieving ever-increasing acclamation as an international artist.

In June 2017, KRUSH has released a new album called 'KISEKI' featuring Japanese rappers, and scheduled to release a new instrumental album, to commemorate his solo career's 25th anniversary. World tour is scheduled in 2018.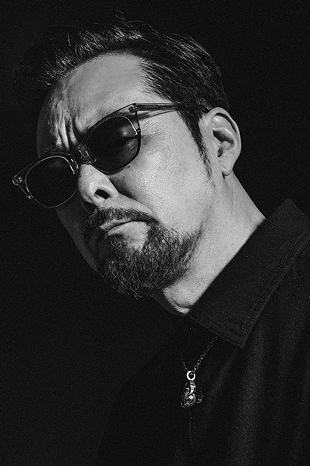 03 Jan, 2014

Soundcrash proudly presents one of the world's most legendary producers of our time: DJ Krush. The Godfather and huge influence for many of today beat makers, returns to London to kick off your 2014 with a special rare performance at North London's infamous venue, KOKO. Flying in from Tokyo exclusively for our show, and here to showcase his unique brand of dark, multi-textured beats, showing why he has stayed in the game since the early 90's. Supported by fellow Mo Wax producer DJ Cam and Ninja Tune's DJ Vadim, this is a date for the diary, a night filled with creative and diverse skill and inspirational talent. You can cross next year's resolution off your list. Krush is in europe for one night only.

"He was super influential for me" - Flying Lotus

"Krush's use of space and texture remain not just formidable, but remarkably relevant." - Pitchfork