Jack River
Contact
Jack River delivers yet another pot of gold with her electrifying new single 'Fault Line'. A thing of raw beauty, this song further reinforces Jack River as a force to be reckoned with in the alt-pop landscape, with all the sparkle and grit that fans have grown to expect from her.
In further exciting news, Jack River will be bringing her shimmering world of wonder to fans nationally in March with a string of shows.
Playing some of her biggest headline venues to date, punters can expect an experience that is filled with vibrant electricity, a place for leaving self-consciousness at the door and dancing into the dream.
Tickets on sale now.
The psych-pop ballad began its life in the heaving midst of a house party. River wrote it alone in her room whilst some teens were partying throughout her Redfern home. It was a hazy summer evening; smoky and disco-lit. Like a teenage dream, the verses of 'Fault Line' wander through River's mind. Through the fog, the track explodes into the regret of not taking the chance at love, instead leaving it on the edge of an inner 'fault line'.
Like many of River's songs, 'Fault Line' rises to dreamy pop heights; but look a little closer and you'll notice a darkness that is propelling the dream. What is not so prevalent and obvious throughout the track is the background hum within River's mind and heart - a personal tragedy that drove her to create this lucid other world as a kind of self-medicinal shrine.
Of the song, River says, "I was deep in a really dark time in my world, I wanted to capture the fragility of walking around your mind in the dark, and then exploding into emotion and regret when you surface. At the same time, I felt this need to lean into some kind of teenage dream to distract myself from the sadness of it all. That's where the production comes in."
We see this self-created teenage dream play out in the 'Fault Line' video as well (directed by Matt Sav) which sees River live out snapshots of a racing car love affair.
Following on from previous single 'Fool's Gold' which has rocketed to over 1.1 million streams on Spotify and remains a favourite of fans and media alike, 'Fault Line' sees Jack River invite us another step into her universe. Produced by Jack River & Xavier Dunn, Mixed by Spike Stent in LA.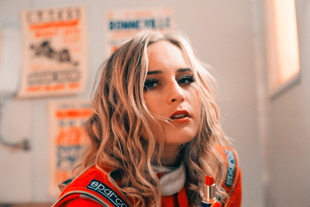 | | | | |
| --- | --- | --- | --- |
| Jan | Feb | Mar | Apr |
| May | Jun | Jul | Aug |
| Sep | Oct | Nov | Dec |