James Vincent McMorrow
Contact
Irish singer-songwriter-producer James Vincent McMorrow has announced two new albums due this year, with The Less I Knew coming June 24th. To mark the occasion he has released the title track along with its video ou - WATCH HERE. The companion album Heavyweight Champion of Dublin 8 will be released later this year. The Less I Knew was written and produced by McMorrow, mixed and engineered by Alex Borwick and recorded at Black Mountain Studios in Ireland.
James Vincent McMorrow on The Less I Knew: Even before the last 2 years I think I'd lost sense of why I do the things I do. I lost the thread of what I wanted to be and what I wanted to say. 'The Less I Knew,' for me, is about getting that back. It's about going easier on yourself, realising the entire world is putting on a show, no one is immune to pressure. We contort ourselves in order to convince ourselves things are fine, or things can get better. For me, doing that meant I was missing, I had missed so many incredible things as they were happening.
What I loved most about making these albums is that for the first time in my life I didn't overthink it. Some of these songs were only finished a couple weeks ago, candid moments captured, then moved on. I can still hear the electricity in the recordings. That's what I want music and my life with music to be about. And whatever happens after that I have zero control over.
James Vincent McMorrow is a platinum-selling artist who has independently clocked over 1 billion streams and seen his music travel everywhere from Drake's Views to Game Of Thrones. An always-unpredictable, multifaceted talent, over the last decade, James Vincent McMorrow has established himself as an artist of signature style. On his own intuitive terms, James' bigger-picture approach to each project may vary, but the idea of doing exactly what you need to do, and at exactly the right time, remains a constant. He has emerged as that rare modern act as integral to the worlds of hip-hop and textured R&B as he is the singer-songwriter roots of his early days. Behind McMorrow's instantly-identifiable voice was a heartfelt, sometimes-cryptic storyteller - who, on his new music, also appears to have come to understand himself on a deeper level.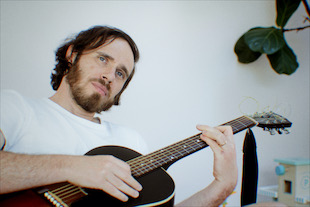 | | | | |
| --- | --- | --- | --- |
| Jan | Feb | Mar | Apr |
| May | Jun | Jul | Aug |
| Sep | Oct | Nov | Dec |