Kadhja Bonet
Contact
Ask Kadhja Bonet about her past and she'll tell you she "was born in 1784 in the backseat of a sea-foam green space pinto". Judging solely on Bonet's "era-blurring, soul-smothered compositions" (Okayplayer.com), you may even be inclined to believe her. But with songs as achingly pure and stunning as Bonet's, does context even matter?! !
The multi-instrumentalist songwriter independently released her debut, the 'Visitor' EP, on September 15th. A collection of five originals by Kadhja (pronounced Cod-Ya) plus a cinematic retooling of a Jaco Pastorius standard, 'Visitor' is a sonic journey of cosmic jazz with dashes of neo-classical and soul. Bonet led the project by writing, arranging, and producing 'Visitor's songs, and performed a collection of instruments including violin, viola, flute, and guitar; she shared production duties with Grammy-nominated engineer Itai Shapira (Lion Babe, Selah Sue), who provided additional bass and guitar work.
A 2014 Red Bull Music Academy participant, Bonet has already caught the ears of global tastemakers such as: Gilles Peterson (BBC 6), Nick Luscombe (BBC 3), and Jason Bentley (KCRW's 'Morning Becomes Eclectic'). In a review for Bonet's rendition of the Beatles' 'Yesterday', HillyDilly.com declared: "The word 'ethereal' gets tossed around way too easily [...] and because of that, we've grown hesitant to use it at all. However, with Kadhja Bonet's absolutely gorgeous cover [...] there's no way one can't attach the word to her performance."
Armed with a compelling debut and timeless voice, Kadhja Bonet is poised to have a breakout year in 2016, with her second EP to arrive next spring. Bonet recently completed a fall European tour supporting Rhye.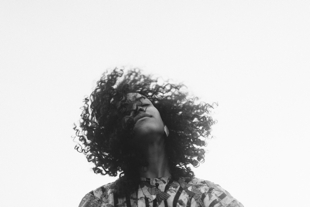 | | | | |
| --- | --- | --- | --- |
| Jan | Feb | Mar | Apr |
| May | Jun | Jul | Aug |
| Sep | Oct | Nov | Dec |