Krewella
Contact
Hailing from Chicago, the electronic sister duo Krewella are active vocal inspirations through their music and editorials. Jahan and Yasmine Yousaf have grown into symbols of female empowerment - personified work ethic that transcended social and gender stigmas to ultimately achieve their dream. As daughters of a Pakistani and Muslim parent, the singer-songwriter sisters represent unconventional success and the American dream.
With heavy rock and dance influences, the girls first burst onto the scene with their 'Play Hard' EP in 2011 as female pioneers of a male-dominated industry. Their single from their debut album 'Alive' catapulted onto Top 40 radio, eventually securing their first platinum record hit. Their album topped the iTunes dance charts upon release as well while also placing #8 overall. The demand for their unique DJ / concert live act exploded, as they played in headlining tours and concerts around the world, highlighted by their Coachella and homecoming Lollapalooza debuts. Following their 2016 'Ammunition' EP, the girls are embarking on their 'Fall North American Sweatbox Tour & Afterparties'.
Fans will get to experience the live show in intimate, historic rock venues followed by a raucous DJ set in each respective city's premiere nightclub.
Krewella is more than an artist - they are a movement. Their bold sense of fashion and rebellious attitude inspired their fans to embrace themselves as they grew into an obsessed collective following affectionately self-dubbed as the #KREW. They are activists who bring awareness to issues they are passionate about to their channels and platforms of millions of fans. From penning op-ed's in publications like Huffington Post and Billboard to micro-blogging on Tumblr, the sisters' impact both in and outside music is only scratching the surface.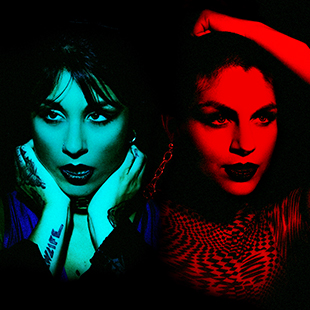 28 Mar, 2018

Billboard Dance have published their '100 Artists of 2018' list, which contains a great many Decked Out & Primary Talent artists:

...#22: Bassnectar
...#24: Justice
...#35: Zeds Dead
...#39: Rezz
...#53: Tchami
...#61: NGHTMRE
...#71: Krewella
...#79: Seven Lions
...#90: Sofi Tukker
...#91: MK
...#98: Kayzo
...#99: TOKiMONSTA

www.billboard.com/articles/news/dance/8257429/billboard-dance-100-2018