Kyle Lionhart
Contact
Neo-folk/soul/singer-songwriter Kyle Lionhart, boasts one of the most incredible new voices in Australian music.
Honing his craft and building an organic audience by busking on the beaches of his home town of Byron Bay since 2012, Kyle makes his Ivy League Records debut with the stunning new single 'Call Back Home'.
Produced by John Castle (Vance Joy, Washington, Cub Sport), the song is a soaring indie-soul meets folk ballad about self-reflection.
"It's about avoiding that darker side of yourself, the side of ourselves that we consistently distract and sedate only for it to explode at the worst possible moments"
Although a relatively new name to some, Kyle has gained a legion of loyal fans since the release of his debut EP 'Keep In Mind', which he put out independently in mid-2015 and has since sold over 6000 copies and seen close to a million plays of lead single 'Sleep By Rivers' on Spotify.
An undeniable talent, Kyle Lionhart is destined to become your favourite new artist of 2017.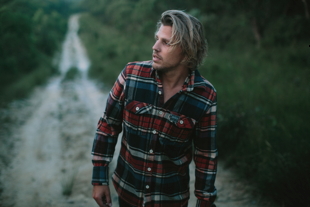 08 May, 2017

Kyle Lionhart will support Xavier Rudd on his European tour throughout June.
See his artist page for full details.