Miloe
Contact
The story of Miloe begins in the pews of a church in the Democratic Republic of the Congo. Where Bobby Kabeya's family would congregate every Sunday was a place where community and rhythm entwined. Every week as parents sang in the choir, Kabeya remained transfixed by the percussion section's ability to keep the entire congregation on its feet. When he and his three younger brothers would return home, they'd turn to the warm enveloping sounds of everything from rumba to reggae, genres championed by nineties Afropop stars such as Papa Wemba, Lokua Kanza and Lucky Dube.
The sonic imprint of those days in the Congo stayed palpable when the Kabeyas made the 7000 mile journey to Minneapolis to join their father, who had been granted asylum three years prior. Suddenly dropped into the land of such punk legacies as Husker Dü, The Replacements, and Soul Asylum and Prince, Bobby's musical destiny had perhaps unwittingly been cut out for him. Almost immediately he joined his high school band as a percussionist, fashioning its utility closet as a makeshift practice space for the first iterations of his own band to jam out. Midway through high school, he began producing his own material as Miloe, a name cheekily abstracted from Coldplay's indie-pop behemoth Mylo Xyloto.
While working his way through the Twin Cities' basement show circuit, Kabeya chipped away at Miloe's debut EP, releasing a handful of iterations of the low-fi project before landing on a final version in 2019. After a member of Beach Bunny discovered his music, Miloe was asked to open for the skyrocketing Chicago band at a Minneapolis gig. His performance caught the eye of audience member Jake Luppen of Hippo Campus, who offered to help produce Kabeya's next project. A marathon three-day studio session with Luppen transformed a handful of demos Kabeya had stashed away into the Greenhouse EP, which was eventually released in October 2020. The project showcased a sunnier, pop-oriented side to Miloe. He nabbed a hit with lead single "Winona," which was later gilded with vocals from Jamila Woods and Vagabon on a 2021 remix.
Though Kabeya wasn't able to properly tour the project upon its release, his creative momentum remained in perpetual motion. Catalyzed by having his own space for the first time, he began to write his new project Gaps with the intention of bridging the funk-rock inclinations of Minneapolis with the ebullient Congolese sounds of his upbringing. What resulted is songs that magnify his idiosyncrasies while prioritizing the groove: "I wanted to make something that would make me dance, that would generate new energy," he says of the project's buoyant lead single "where u are."
Gaps stays heavily syncopated and expertly textured across its six tracks, often achieved by utilizing his immediate means, such as plucking his Acoustasonic to emulate marimba or incorporating the sound of his neighbor's wind chimes as heard through his bedroom window at 4 AM. It's a stop on the journey, but Kabeya also sees it as a flow state. "It's a place where music can take you, where time isn't really a construct and you can zone into this meditative state of jamming. It's a gap, of sorts. A different realm."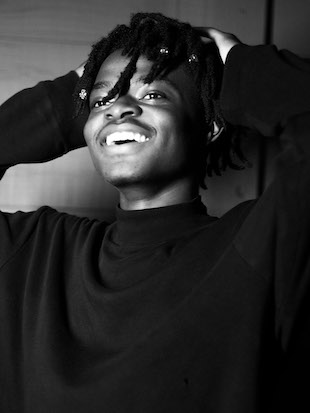 | | | | |
| --- | --- | --- | --- |
| Jan | Feb | Mar | Apr |
| May | Jun | Jul | Aug |
| Sep | Oct | Nov | Dec |