RATS
Contact
The best bands have both an intrinsic bond that binds them together, and a natural flair that instantly wins over hearts and minds. That's exactly what you have in RATS - four childhood friends who met on the streets of Liverpool, but are now destined for arenas.
A blast of direct and anthemic indie that's as infectious as it is heartfelt, the sound of RATS has already seen them burst out of their native Liverpool, with their sizeable ambition lining up the rest of the world in their sights next. Lyrically, RATS take on all of the drama, turmoil, joy and celebration that comes with living in our modern society.
The full breadth and power of RATS becomes even more evident when on stage, where they've been hailed by fans and critics for sounding record-perfect in the live arena, but with a spine-tingling and raw delivery.
Having already achieved so much, and with the songs and the spirit to pull it off, it's not impossible to imagine RATS as guitar music's next, great hope. RATS don't do things by halves, and now they're well and truly in it for the long-game.
"CLASSIC INDIE GUITAR LINES, SOARING VOCALS AND MASSIVE PERSONALITY" - RADIO X
"This is the new great British invasion" - AudioFuzz
"RATS ARE BURSTING AT THE SEAMS WITH AN ENERGY AND CHARM INTRINSIC TO THEIR GENRE WHICH HAS ALREADY CAPTURED THE HEARTS OF THEIR EVER GROWING FANBASE" - The Zine UK
"They've got something special" - XS Radio Manchester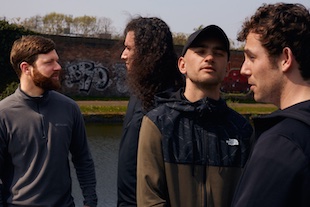 | | | | |
| --- | --- | --- | --- |
| Jan | Feb | Mar | Apr |
| May | Jun | Jul | Aug |
| Sep | Oct | Nov | Dec |