Rockwell
Contact
One of the most respected producers in the game, the West Country-born, London-based DJ/producer Rockwell is a singular talent. Falling in love with drum & bass during his university days in Bristol, he first emerged with groundbreaking productions like 'Underpass', 'Aria' (Critical Music) and 'Reverse Engineering' (Darkestral).
From his debut EP on jungle legend Shy FX's Digital Soundboy outlet, it was on Friction's Shogun Audio that he found a home, forming part of the label's first true A-team alongside Alix Perez, Icicle and SpectraSoul. In 2012, he released glossy trap-flavoured cut 'Childhood Memories', (1M + Streams and BBC Radio 1 host Zane Lowe's 'Next Hype'). More success quickly followed with 'Detroit', a certified damager inspired by Baltimore club and Miami bass. His name became firmly cemented into the global consciousness as he began to tour the world and took on slots as part of Radio 1's Residency and In New DJs We Trust programming, alongside regularly covering Friction's drum & bass show on the station.
Not fitting the traditional d&b mould, throughout his career Rockwell has appeared on more eclectic line-ups featuring artists such as Rustie, Redlight & Cashmere Cat. In 2015, this swirling mass of influences coalesced into Rockwell's critically acclaimed debut album 'Obsolete Medium'. Drum & bass, hyperpop, trap, halftime, techno and more were twisted together into ingenious and elastic new forms including on lead single track 'Please Please Please (Play Me On The Radio)', garnering support in DJ Mag, Resident Advisor and Mixmag, and being named one of Billboard's top 10 albums of the year.
In 2018 following his final EP 'User' on Shogun Audio, he launched his own label Obsolete Medium with the 'Content'EP, scoring another hit with 'Belief Systems', before 2019 saw more success with 'Level' / 'Block', collaborations with The Upbeats and Phace. In 2020, Rockwell struck gold once again with the 'Isolation Ritual' EP — a name chosen to reflect the loneliness of studio work that became a grim omen of the Covid pandemic's effect on society. An early taste of where Rockwell's sound was headed, the raucous release scored a Beatport No.1 smash hit with 'Vent'.
Most recently, Rockwell has marked a highly anticipated return "Estranged" featuring LaMeduza, as well as an incendiary collaboration with Lewisham born and bred MC Novelist for his second single of the year, "Peak" that was named Charlie Tee's D&B Drop of the Week and been supported by GRM Daily, Mixmag, The Independent and more.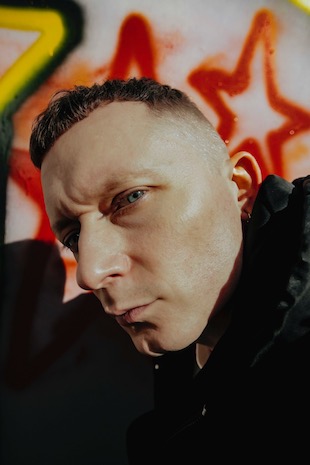 | | | | |
| --- | --- | --- | --- |
| Jan | Feb | Mar | Apr |
| May | Jun | Jul | Aug |
| Sep | Oct | Nov | Dec |