SYNERGY
Contact
Hailing from Russia and now based in France, Evgenii and Igor combined their vision into a common project - SYNERGY.
Their unique sound design blends Melodic Techno and diverse Electronic influences to Drum & Bass, creating a balance between melody and high energy.
Their desire to bend genre boundaries makes them part of the group of innovators shaping the future of Drum & Bass.
Establishing themselves early in the heavier side of Drum & Bass, in 2021 they decided to embrace more of their melodic and progressive side.
Their stellar quality of production led them to sign two official remixes for Noisia's Resonance remixes project in the same year, including the timeless 'Shellshock' ft. Foreign Beggars.
Their innovations within Drum & Bass are gaining them an ever-growing fanbase, as well as the support of some of the biggest acts in the scene such as Wilkinson, Sub Focus, Dimension, Noisia and Andy C.
With releases on Sleepless, UKF, Liquicity and Vision already under their belts, there's a lot more to come from this dynamic duo.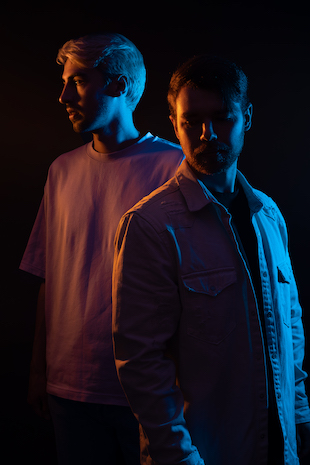 | | | | |
| --- | --- | --- | --- |
| Jan | Feb | Mar | Apr |
| May | Jun | Jul | Aug |
| Sep | Oct | Nov | Dec |