Culture Shock
Contact
James Pountney aka Culture Shock has gone from the passing of an unmarked demo, to arguably the drum & bass scene's most ground-breaking producer. Since his first release on Moving Shadow in 2004, Culture Shock has consistently pushed boundaries with his sonic artwork, creating a diverse discography which has become symbolic within one of the UK's most withstanding genres.
With a classically trained background and finding a natural talent in writing music, it was only a matter of time before he refined his interests. After first discovering jungle on pirate radio stations, percussion and drums quickly became a passion. Alongside mentorship from one of the most technically adept producers in the scene, namely Dom & Roland, James honed in on both his creativity and aptitude to become a figure in his own right.
After his aforementioned first release on Moving Shadow, he would shortly after sign exclusively to drum & bass' biggest label, Ram Records, and neither party have looked back since. Over his decade spanning tenure on the label he would release a series of now legendary tracks, with underground club focused cuts like 'Troglodyte' ensuring his music would be a mainstay of dancefloors and festival tents around the world, while anthemic tracks like the highly anticipated and long awaited 'City Lights' and the euphoric 'Have It All' would rule the radio airways.
However, it was in late 2017 that Culture Shock really took his musical output to the next level, as he initiated 'The Sequence Series', a series of singles over the following 18 months which would culminate in the release of 'Sequence', his most accomplished work to date. The bundle included Radio 1 Hottest Record 'There For You', club mainstays 'Get Physical' & 'Take Control', 'Bunker' one of the most successful tracks of the last five years and 'Renaissance', which was championed by Annie Mac and spent five weeks on Radio 1 playlist. The leading UK tastemaker describes Culture Shock as "one of the most innovative d&b producers out there, delivering quality time and time again".
To coincide with the release, Culture Shock hosted 'Sequence' to a sold out room 1 of the iconic fabric nightclub in London, the most significant headline show of his extensive live career as a touring DJ, which has included tours of North America, Australia & New Zealand, Japan, South Africa and across Europe, and appearances at festivals including Glastonbury, EDC Las Vegas, Tomorrowland, Creamfields and many more.
With the sequel to 'Sequence' in the works, and an upcoming London headline show at Night Tales in Hackney in November 2019, it seems like we are only starting to see what Culture Shock is really capable of.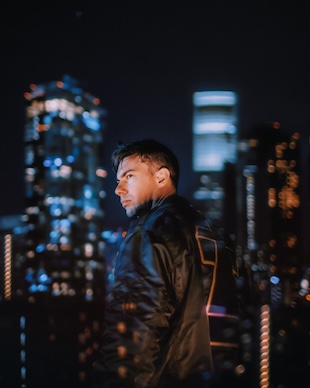 | | | | |
| --- | --- | --- | --- |
| Jan | Feb | Mar | Apr |
| May | Jun | Jul | Aug |
| Sep | Oct | Nov | Dec |